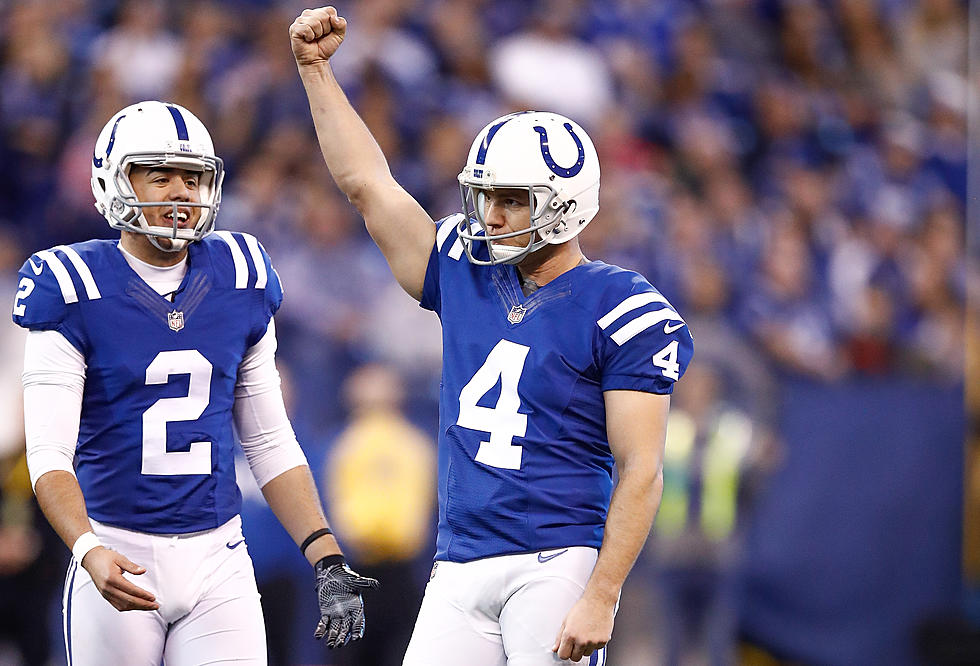 Former SDSU Star and NFL Legend Vinatieri is JACKED at Age 50
Getty Images
There are a lot of folks with New Year's Resolutions in the works. For former South Dakota State star and NFL legend Adam Vinatieri, he has already his a lot of his goals.
The NFL's all-time leading scorer and sure-fire Hall of Fame candidate had a legendary career on and off the field.
Just a few days ago, he added to his lore as he posted a video to his Twitter showing just how fit he is at age 50.
I'll let the video speak for itself, as Vinatieri appears to have added some serious bulk following his retirement following the 2019 season:
Yes, that is Adam Vinatieri. I myself had to do a double take.
Vinatieri's son, AJ, has recently committed to play college football at Ball State. Is his dad's athleticism and longevity have any say, we should see AJ soon on Sundays.
Sources: Adam Vinatieri Twitter
South Dakota Born NFL Players of this Century
While not a traditional powerhouse Nation Football League feeder, South Dakota has produces a fair number of football players that went on to the big time in the NFL.
Here are some that have played on various teams over the last couple of decades.