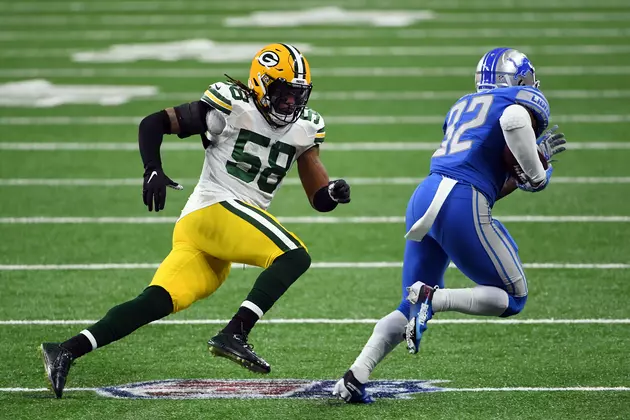 Former Iowa Hawkeye, Packer LB Announces Retirement
Getty Images
A job well done. After beginning the 2023 season with the Buffalo Bills, one former Iowa Hawkeye standout has decided to call it a career.
Christian Kirksey entered the league as a third-round draft pick of the Browns in 2014, and informed his current team, the Buffalo Bills, of his retirement on Thursday.
Kirksey had been a solid depth piece for the Bills, and was a member of the team's practice squad.
Per Pro Football Talk:
Kirksey, 31, has been on Buffalo's practice squad — signing with the group after Houston released him in August. He did not appear in a game for the Bills.
There's a lot of value in knowing when it's time to hang it up. Kirksey played for the Browns, Packers, Texans, and Bills during his career.
As a Hawkeye, Kirksey was a standout defender that earned honorable mention All-Big Ten honors as a Senior team captain.
Over the course of his 9+ year NFL career, Kirksey finishes his career with 778 career tackles, 16.5 sacks, 6 fumble recoveries and 7 interceptions.
Last season, he started a complete season for the Texans for the first time since the 2017 season with the Browns.
Sources: Pro Football Talk and Pro Football Reference (Stats)
The Worst Tattoos on Professional Athletes
Some tattoos are more regrettable than others.