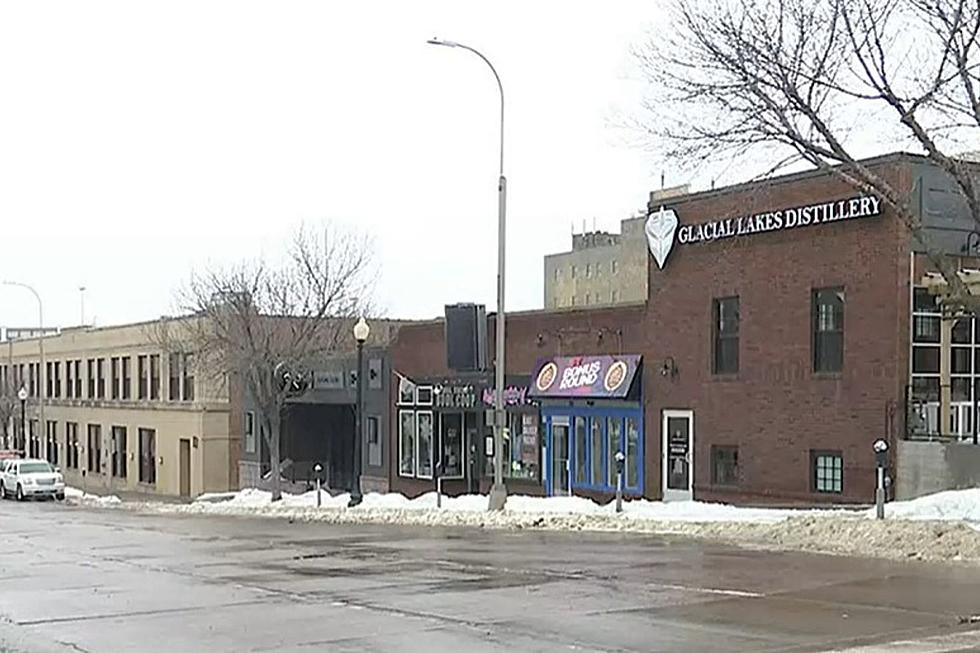 Downtown Sioux Falls to Get a New Neighborhood Bar in June
Dakota News Now (with permission)
A new bar with a hometown feel is on tap soon for downtown Sioux Falls.
The Orion Pub, a bar that owners Thomas Hentges and Jonathan Oppold are billing as an unassuming and laid-back place to chill for middle-aged folks looking for some affordable domestic brews is coming to the old Bonus Round Bar space on 10th Street between Philips Avenue and Main Avenue in downtown.
As Dakota News Now reports, both Hentges and Oppold are no strangers to the bar and restaurant scene here in the Sioux Empire.
Both gentlemen have storied resumes. Hentges is a singer, and songwriter, with several ties to the music industry. He was also the former manager of a Sioux Falls brewery.  Oppold is the current owner of Sunny's Pizzeria, a popular neighborhood eatery here in central Sioux Falls, before that he managed a bar, worked in several restaurants and was a salesman and marketer for the Sioux Falls Canaries, Sanford Profile, and his own local sports magazine.
According to Dakota News Now, the genesis for Hentges and Oppold's new collaborative venture came about while the two men were having a couple of cold brews together nearly two years ago at Sunny's.
They both had a dream of bringing a relaxed neighborhood bar to the downtown Sioux Falls area that was a break from all the other higher-end bars and clubs that currently reside throughout the downtown district of Sioux Falls.
What can patrons expect from the new Orion Pub?
Hentges and Oppold say their new bar will have an old-school feel. Look for the pub to have a vintage 1970s vibe.
The Orion will be pouring some old-school brews like Hamm's and Pabst Blue Ribbon. And as Hentges and Oppold told Dakota News Now, they both envision plenty of wood paneling, wall decorations, neon signs, taxidermy, and of course a really cool jukebox that will play antiquated devices called compact discs.
Their goal is to have the Orion be the new go-to hangout for Sioux Falls residents looking for a place to chill, kick back, have a brew, watch a local and regional ballgame on TV, and enjoy each other's company.
Word has it the seating capacity for the new Orion Pub will be around 49 people. It will also feature some live music, and DJs on occasion. They are also in the process of petitioning the city to allow them to be able to serve delicious Sunny's Pizzeria pizza to their customers.
Hentages and Oppold hope to have their new Sioux Falls pub up and operating by sometime this June.
Source: Dakota News Now
11 Things You'll Only Understand After Living in South Dakota
From soda to pop to sloppy Joes, different parts of of the country have their own local quirks and language. Simple phrases can have totally different means, local events may seem weird, and food may go by a unique name.
If you're new to South Dakota here is a sort of translation guide for some odd things you may see or hear.