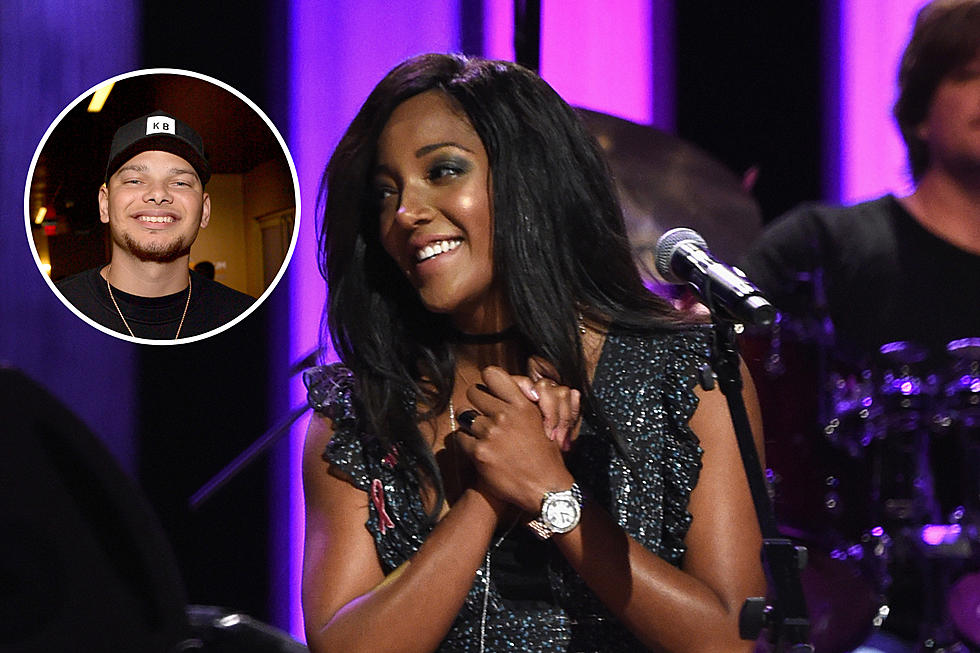 Mickey Guyton Enlists Kane Brown for New Single, 'Nothing Compares to You' [Listen]
Rick Diamond/ Matt Winkelmeyer, Getty Images
Mickey Guyton's new single is a duet with a massive country superstar. Guyton teams with Kane Brown for her new song, "Nothing Compares to You."
The Grammy nominee and Brown join forces for the lush ballad, which Tyler Hubbard co-wrote with Bebe Rexha and Jordan Schmidt.
"This song said everything I needed to about my relationship with my husband and really spoke to me the moment I heard it," Guyton says in a press release. "Having been a fan of Kane's from the beginning, I felt this was the perfect song for us to do together. I'm so thankful Tyler, Bebe, and Jordan trusted us with this beautiful song!"
"Nothing Compares to You" is the first radio single in 2023 from the 2022 Time Magazine Breakout Artist of the Year. Guyton released "I Still Pray," "How You Love Someone" and "Somethin' Bout You" in 2022 following her breakout, Grammy-nominated debut album, Remember Her Name.
Guyton had previously turned to social media to tease the upcoming release. She confirmed her duet partner on social media on Monday (July 10), after hinting that she had a new song coming — and that it was a big duet — for several days. The tease videos featured Guyton's announcement, but bleeped out the song title and her duet partner.
"Alright, y'all, no more bleeping," the singer wrote in the caption of her last post.
"After much anticipation — by me — I am so excited to share that I'm releasing my new single, 'Nothing Compares to You,' on Friday. And guess what? It is a collaboration, and this collab is just, it's mind-blowing, and I'm so excited," she gushed.
"Are y'all ready for this? Are you ready to hear who I'm collabing with? It's...drum roll please...Kane Brown!" she revealed.
Guyton is also set to join Shania Twain coming up for several dates on Twain's Queen of Me Tour, including stops in Kansas City, the Woodlands, New Orleand and Dallas.
Country Music's 30 Most Powerful Women Ever: