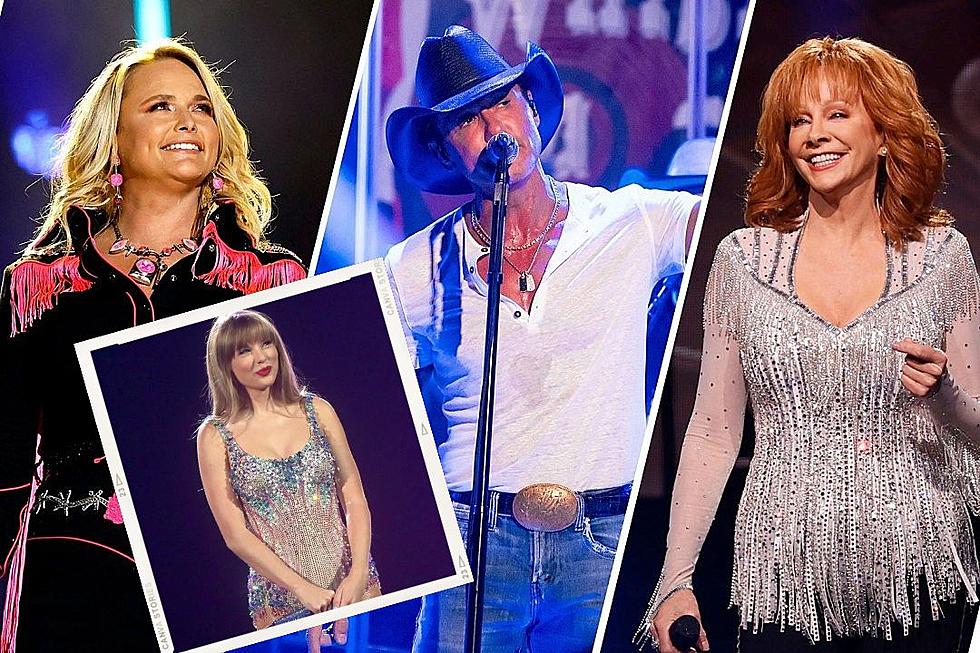 10 Artists We'd Like to See Do an Eras Tour, Ranked
Getty Images (4)
Taylor Swift is captivating the world with her Eras Tour. Fans are showing up in droves to hear the pop star sing some of her biggest hits, along with ones that never got to see stage due to the COVID-19 pandemic.
It's not just another greatest hits tour — the show has taken on its own identity thanks to its name. Swift's albums are both musical and visual manifestations of different chapters — or eras — in the singer's career. Swifties everywhere quickly caught onto this and began personifying their favorite Swift album by dressing up in outfits that coordinated with the project's vibe.
With this in mind, we have compiled a list of 10 country artists we believe could pull off a similar show. Some have iconic albums that feel very different from one another, much like Swift does, while other acts simply have long, storied careers that easily lend themselves to an "eras" concept.
For those lucky enough to have snagged a ticket to see the official Eras Tour, you know there's a feeling of belonging when you're in the room. Among tens of thousands of other Swifties, you feel at home. Several country artists, too, have an ability to create this family-like atmosphere at their shows, so we've included them here.
To really up the ante, we've ranked these artists to determine which ones would pull off such a legendary show best.
10 Artists We'd Like to See Do an Eras Tour, Ranked
Taylor Swift elevated the touring game with her captivating Eras Tour. After a more-than-successful run in the U.S., the pop star is now heading overseas, before returning to the States for handful of dates in 2024. What could have been considered just another greatest hits tour became so much more, because each of Swift's albums is a different version of her. Looking through the world of country music, we found 10 artists we'd like to see create the same type of show experience for their fans.