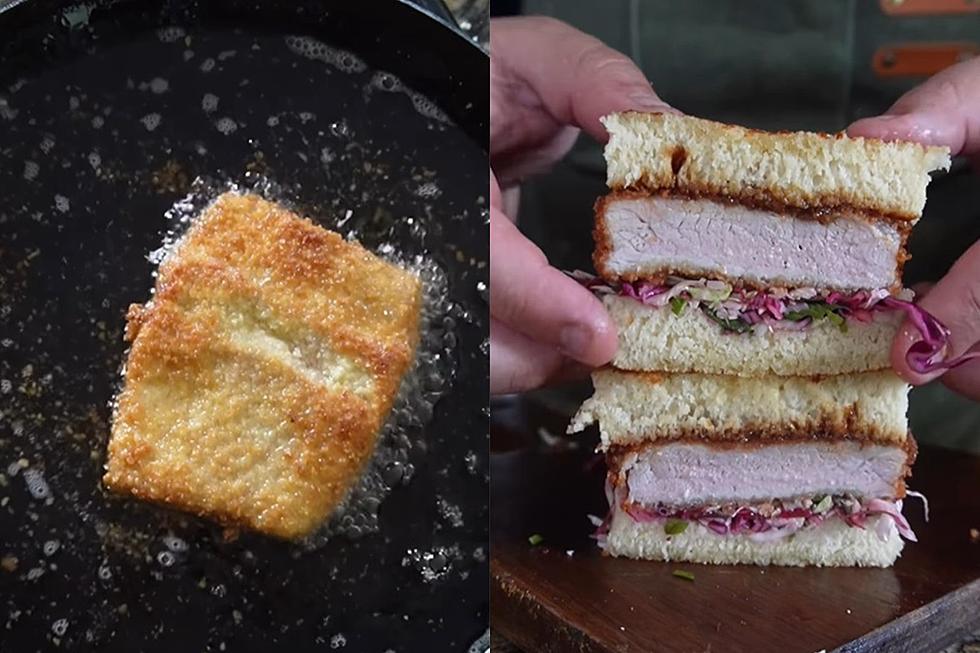 Iowa Chef Puts His Spin on a State Fair Favorite on 'MasterChef'
Grant Gillon, Instagram
Our Iowa contestant on this season of MasterChef will go on to cook another dish, and it's all thanks to this week's State Fair Food Challenge!
This week's episode of MasterChef on Fox was a doozy. It was the first episode with all 20 chosen contestants, each representing one of four regions of the U.S. The chefs all had 60 minutes to prepare an "elevated version" of a classic state fair dish. Altoona, Iowa-native Grant Gillon seemed to be excited about the State Fair Challenge, saying:
"When I go to state fairs, especially in Iowa, I've got to get that bigger-than-the-bun Iowa pork tenderloin, have to get a foot-long corndog. It's gonna be fried, and I know it's gonna be delicious and terrible for you."
Gordon Ramsay explained that this challenge wasn't an excuse for contestants to just deep fry something. The contestant who cooked the worst dish of the night will be going home. He also revealed the season twist: that each chef will be cooking alongside the other chefs from their designated region. Whoever cooks the best dish will win the immunity pin, which means that the contestant will be safe from elimination in the next challenge. It also means that the entire region they represent is safe from elimination that week.
This week, the judges on the show only tried what they deemed to be the best dish from each region. Representing the Midwest was Kyle with his Beer Battered Lobster Fries with Fennel Slaw & Tarragon Beer Vinaigrette. Kyle's dish, inspired by the Minnesota State Fair, ended up being the overall winner of the week, meaning that Grant Gillon and the rest of the Midwest were all safe from elimination!
After Wednesday night's episode, lots of people were curious about what Iowan Grant Gillon made during the competition. Grant shared his recipe on social media, revealing that he cooked a fancier version of the classic Iowa tenderloin. The breaded pork tenderloin was made with pork katsu, bulldog sauce, and Asian slaw. It looks DELICIOUS!
We look forward to seeing more of Grant this season on MasterChef! You can check out some of his cooking videos on Instagram HERE.
LOOK: 20 American foods that raise eyebrows outside of the US
Stac



ker
compiled a list of 20 unusual and uniquely American foods that might raise eyebrows outside the U.S.
LOOK: 25 must-visit hidden gems from across the US
From secret gardens to underground caves,
Stacker
compiled a list of 25 must-visit hidden gems from across the United States using travel guides, news articles, and company websites.