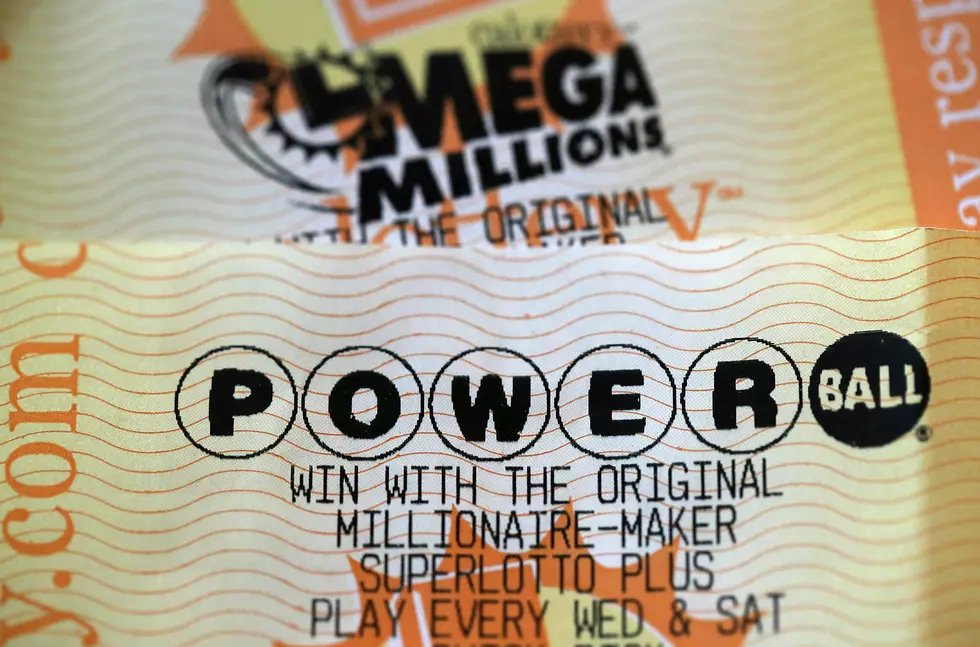 HUGE Powerball Winner in South Dakota: Check Your Tickets
Getty Images
Winning the lottery feels like it's almost impossible. But it does happen to very lucky people who purchase these life-changing tickets.
The Powerball Jackpot drawing occurs every Monday, Wednesday, and Saturday evening. Although a South Dakota ticket did not win the $132 million prize, one Powerball Jackpot ticket did win a huge amount of money. This winning ticket was sold in...Aberdeen.
In a post on its Facebook account, officials with the South Dakota Lottery say they are looking for the winning ticket worth...$1,000,000! This ticket was sold at a popular grocery store in Aberdeen called Kesslers. How did a South Dakota resident win $1 million?
This winning ticket matched all five numbers during the recent drawing. This ticket would have won the entire Powerball Jackpot. It was only missing the Powerball number. These were the winning Powerball Jackpot numbers from Wednesday's drawing (March 30th):
4, 9, 24, 46, 66 and the Powerball is 7
The South Dakota Lottery hopes to find this lucky Aberdeen winner as soon as possible. Here is what you should do if you are one of the Powerball Jackpot winners:
If you are Wednesday's winner, please sign the back of your ticket immediately and visit a Lottery redemption center to claim your prize!
If you have yet to win lotteries like the 
Powerball Jackpot
. Don't worry! There is still another chance for you to become a millionaire! The next drawing for the 
Powerball Jackpot
 will be Saturday, April 1st. That's not an April Fool's Joke either! The new 
Powerball Jackpot
 total is $147 million. That's still a lot of dough!
Happy playing!
10 Wealthiest Cities in South Dakota
Where are the wealthiest communities in the state? Well, according to a recent study by
Homesnacks,
the top spot is located right here in the
Sioux Empire
.
10 Highest Paying Jobs in Sioux Falls That Don't Require a Degree
These days, workers are in high demand, and there are plenty of great-paying jobs right here in
Sioux Falls
if you know where to look.
You won't need a Bachelor's, Associate's, or any type of College Degree for these high-dollar jobs.
These high-paying gigs are just the tip of the iceberg. To see the full list of the top 50 from Stacker,
click here.