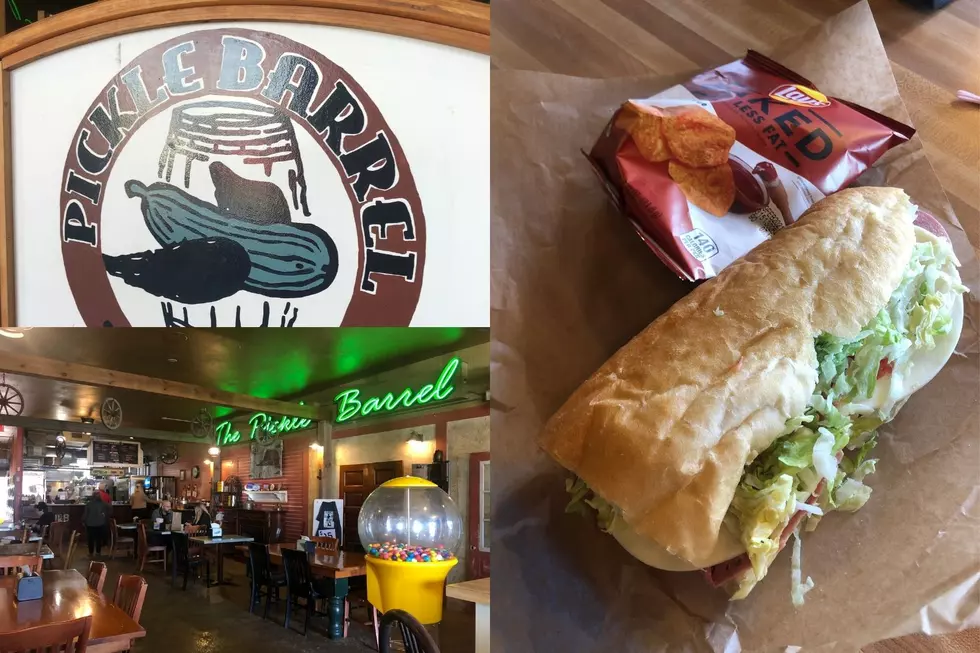 Hometown Tuesday: The Pickle Barrel
Christine Manika (TSM)
A standard food choice many people enjoy for lunch is a sandwich.  It's so simple yet so incredibly satisfying!  What's better than a sandwich at home?  A sandwich ordered from a local business, of course!
The Pickle Barrel is not only a hometown favorite that sells outstanding pickles. Its menu also offers a great variety of tasty sandwiches!  There's definitely something for everyone to enjoy!
Located on Western Avenue inside the Park Ridge Shopping Center across from the Midco Aquatic Center, The Pickle Barrel is the place to be for lunch in the Sioux Empire.  In fact, The Pickle Barrel in Sioux Falls is its only South Dakota store location.  The other sandwich shop sites are located in Montana.
According to its website, The Pickle Barrel "has been a staple of Bozeman, MT for over 30 years. Started by Ken and Kerry Olson in 1975 Pickle Barrel is currently found in 6 different communities from Belgrade to Sioux Falls. However, all share the quality sandwich, and community involvement that has made Pickle Barrel so famous inside and outside of Montana." Community involvement is exactly what Sioux Falls thrives on!
I finally enjoyed my first lunch from The Pickle Barrel, and it was oh so good!  I treated myself to an Italian sandwich with some chips and of course a pickle!  My lunch was so scrumptious, I almost purchased another sandwich to go!  One thing's for sure, I'll definitely be back!
Be sure to include on your "To Do" list grabbing lunch with a friend at The Pickle Barrel and then just dig in!
Don't forget, you can also register on the KXRB website for our Pick a Pickle Barrel contest! Andy and I will select the winner of 12-free lunches for your office during the Morning Show on Fridays at 8:20!  Register your office today for an opportunity to enjoy lunch compliments of The Pickle Barrel and KXRB!
Enter your number to get our free mobile app
Leaders Park Sioux Falls