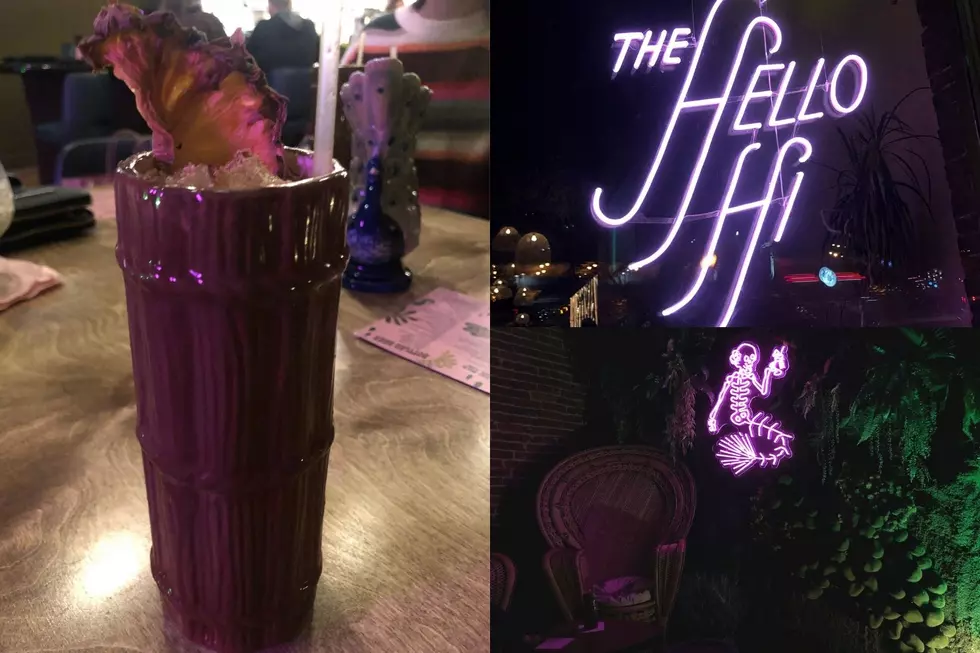 Hometown Tuesday: The Hello Hi
Christine Manika (TSM)
Since winter is slowly creeping into the Sioux Empire, people are probably already thinking about escaping to a warmer weather destination like Florida or even Hawaii.  Since COVID is still an issue (unfortunately), traveling is difficult.
So how can you escape the cold weather without going anywhere?  The Hello Hi bar in Downtown Sioux Falls is your answer!
This brand new hotspot in Downtown Sioux Falls is the perfect beach getaway that will at least temporarily take you away from the sometimes brutal South Dakota winters.  Located right along Phillips Avenue, The Hello Hi "is your classic bar with an affinity for tropical moods and legendary tiki cocktails. Kick back, sip easy and soak in the summer spirits all winter long."  This is just the tiki bar everyone needed to catch the good vibes this year.
The Hello Hi literally just opened its doors a few weeks ago.  Opening a new business during a pandemic is tough, but The Hello Hi bar succeeded, and the community could not be more excited!
I had the opportunity to visit the newest edition to the downtown area during its soft opening.  You truly feel like you have traveled to a secluded island near the Bahamas.  Even the drinks at The Hello Hi pair perfectly with the tropical theme.  The drink I ordered was called "The Painkiller."  Think of all your troubles and struggles that occurred in 2020; upon enjoying a refreshing beverage, they suddenly all melt away and you have found yourself basking on some glorious beach, figuratively speaking of course.
The Hello Hi is ready to serve up some fun in the sun!  Please keep in mind this terrific new gathering place has hand sanitizer at the door as well as encourages all patrons to practice social distancing guidelines.
Enter your number to get our free mobile app
LOOK: Here are the best small towns to live in across America