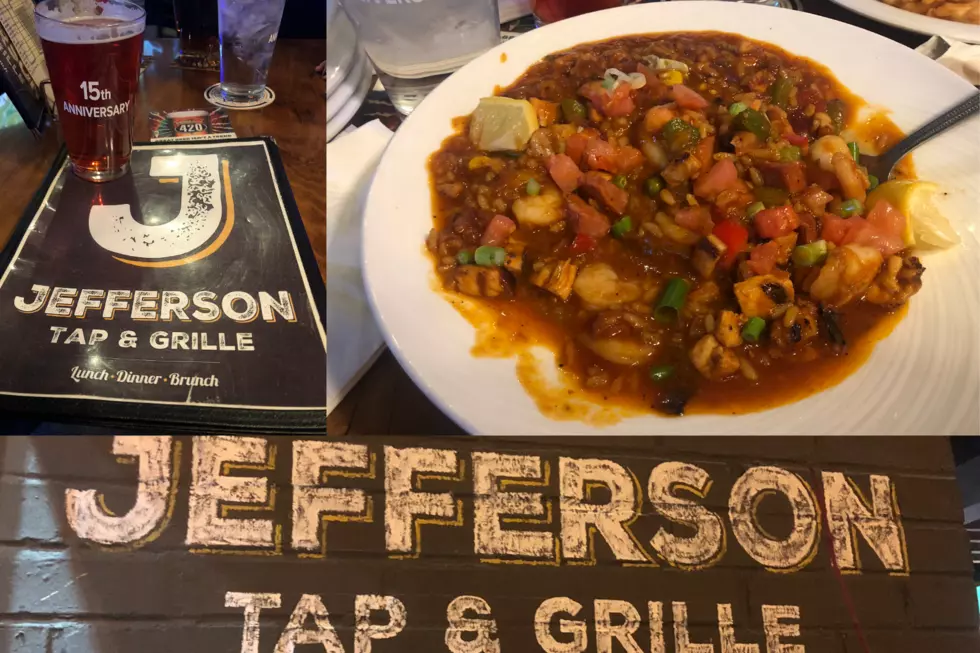 Hometown Tuesday: Chicago Edition
Credit: Christine Manika/ Townsquare Media
Being back home in Chicago over the holidays afforded me the opportunity to visit my favorite dining venues!  So in the event you are planning a trip to my hometown, I highly recommend checking out 
Jefferson's Tap
 for a quick bite and a pint!
According to various destination hotspot polls recently shared in the Chicago Tribune, Chicago tops the travel lists for the best hotels, bars, and overall tourist experiences.  Just before 2019 wrapped up, the article states the "Windy City" brought in nearly 58 million visitors in 2018 despite the declining population.   Most of the bars listed in the article are located in well-known hotels and other prominent buildings.  Some of these include the Z-Bar on the 6th floor lounge at the Peninsula Chicago and Skydeck Chicago in the Willis Tower.
While these are great establishments, Jefferson's Tap is the place to go if you're looking for a menu with variety.  This particular popular gathering place is located right off N. Jefferson Street.  It has been the "neighborhood" bar since 2002.  It's the perfect place to eat and drink before a big game, concert, or a night out on the town! Some of the items listed on their menu include The Impossible Burger, Fish N' Chips, and the tap's infamous Steak Sandwich.  My new favorite entree to feast on is the Jambalaya!  This is one of the seasonal meals offered on the restaurant's menu, and it's worth every bite!  I just wish it was a menu choice all year round!