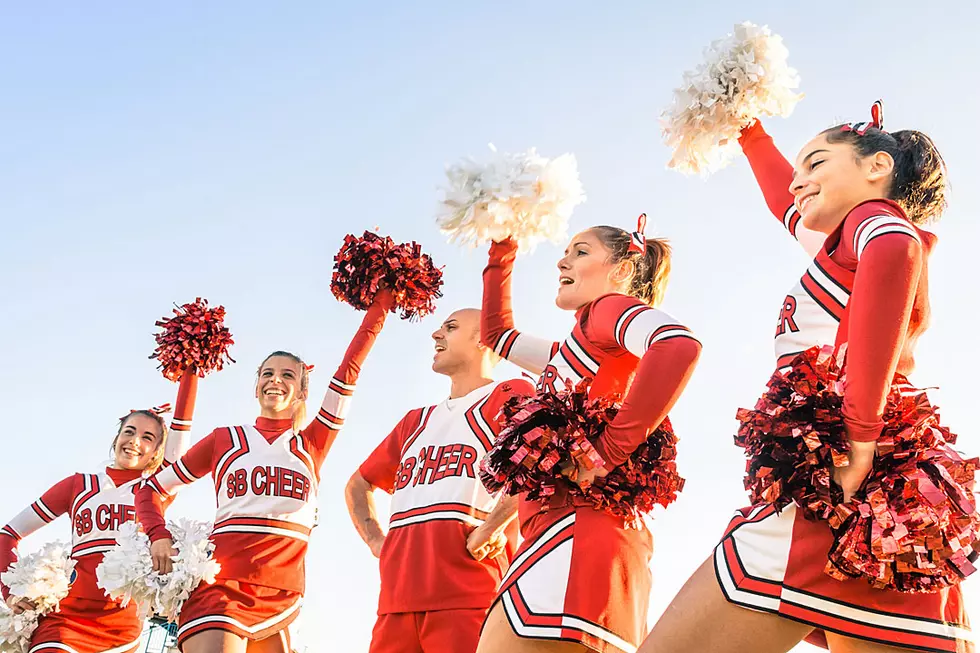 High School Cheerleaders Held Down, Forced Into Splits
iStock
(Content Warning: Graphic Video) 
A high school in Denver, Colorado has come under fire after a video was released of a cheer exercise that showed students crying out in pain.
East High School cheerleader Ally Wakefield is seen in the video screaming and crying as she is being forced down by her coach and teammates into an extended split. Other girls in the squad have also been forced to perform the move as well.
The incident happened in June and the Ally's mother took photos of her daughter's injuries to school officials, but nothing was done.
According to KDVR, a full investigation is underway by Denver Public Schools and the Denver Police Department. A child abuse crime detective is leading the investigation.
A letter was sent out to parents stating that the principal, assistant principal, head coach, and assistant head coach have been sent on administrative leave while the investigation continues.
---