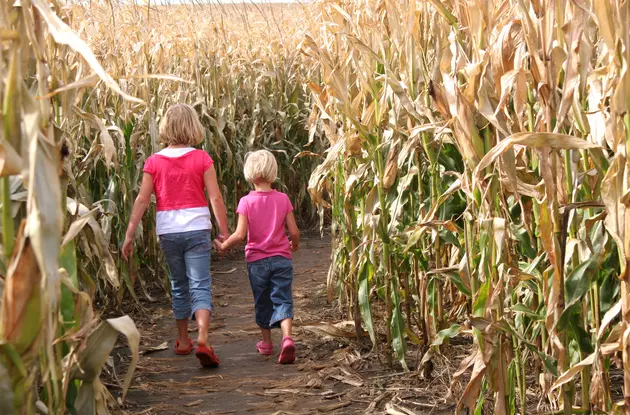 Heartland Country Corn Maze Opening This Weekend
Rich Koele/ThinkStock
The Heartland Country Corn Maze in Harrisburg, South Dakota, will officially be open on Friday, August 10, 2018. Each year a new theme is carefully planned, the corn is planted and cared for, and new trails are carved. If you find the hidden checkpoint, you will receive a FREE treat from the Concession Barn.
If you never been there before, the maze is just southeast of Harrisburg, South Dakota, and is an 11-acre, life-size maze, that challenges everyone to find their way through a design that is created in the cornstalks. Test your skills at night with the moon overhead and your flashlight!
Admission is $8 for adults, children 5-10 years old $5, and kids 4 and under are free! Hours are Friday from 5:00 - 9:00 PM, Saturday Noon - 9:00 PM and Sunday Noon-5:00 PM.
---