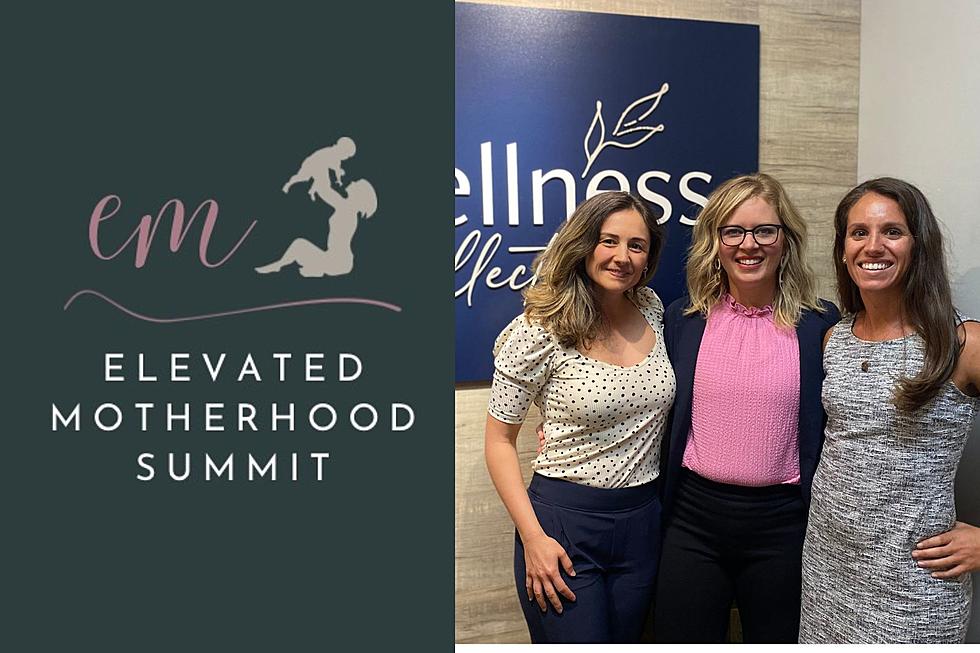 Health & Wellness Event For New Mothers Is Coming to Sioux Falls
Elevated Motherhood Summit (with permission), Canva
Becoming a new mother is one of the many joys in life. But this new chapter can also be scary. You're afraid you're making the wrong decisions for your new baby or maybe you're second-guessing the right ones.
So many questions are circling in your brain. If you're an expecting mother looking for some guidance in motherhood, there is a seminar coming to Sioux Falls in October for pregnant mothers covering all questions and concerns.
Elevated Motherhood Summit is coming to Sioux Falls on Saturday, October 28th at The Retreat at Blue Haven located at 46598 268th Street. New babies bring joy to the world and the Elevated Motherhood Summit wants mothers to embrace that happiness before, during, and after pregnancy. This summit will be a holistic approach on motherhood.
This summit will educate mothers-to-be on how they can help prevent illness and diseases in their baby's future. You'll learn how to optimize your health before, during, and after your pregnancy. Other topics include prevention of chronic disease, pelvic health, breastfeeding, and nutrition for baby and mom.
Not all pregnancy journeys are easy. New mothers experience struggles even after the baby is born, especially postpartum. It's a difficult subject to talk about. The Elevated Motherhood Summit experts will walk you through postpartum healing and coping while you're becoming a stronger mother.
Some doctors who will guide new mothers through this seminar include Dr. Bri Bly, Dr. Cheryl Bones, and Dr. Jessica Pearson.
The Elevated Motherhood Summit will be one of the most uplifting events for mothers across the Sioux Empire. Strength in numbers, ladies!
More information about the event and tickets can be found here. Don't miss out on The Elevated Motherhood Summit in Sioux Falls on Saturday, October 28th!
9 Sioux Falls Streets Visitors Have A Hard Time Pronouncing
If you are visiting or new to
Sioux Falls
and trying to find your way around, chances are you really don't need to pronounce street names correctly. All you have to do is enter your destination into Google Maps and your phone will show you the way.
But what if you are trying to tell someone where your cool friend or family member lives in our fine city? Some of our streets and avenues have tricky spellings that may throw visitors for a loop when trying to sound them out.
No one is going to mess up on the big thoroughfares like Minnesota Avenue, Western Avenue, or Louise Avenue but what about these?
Gallery Credit: Ben Davis
10 South Dakota Myths Even Some Natives Believe
Have you ever notice how much outsiders (and some insiders) get wrong about
South Dakota
? They believe and repeat some of these ridiculous South Dakota stereotypes.
SO, to do our part in educating folks, here's a list of some of the most ridiculous myths outsiders always believe South Dakota.
Gallery Credit: Andy Gott