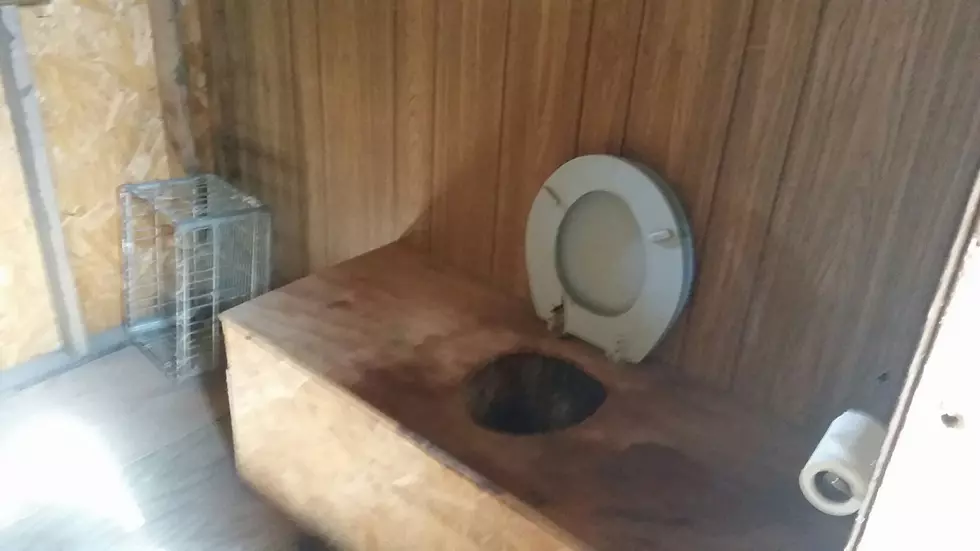 Have You Ever Been to Monowi, Nebraska?
JD Collins/KIKN Via Sprint Sioux Falls
One of the biggest stories I've ever blogged about was regarding the smallest town I had ever been to. Gross, Nebraska. Population 2. Recently I checked out a town that believe it or not, is even smaller.
A few years ago while on the way to a rattlesnake hunting adventure with Monte James, (yes, rattlesnake hunting) we stopped off to Monowi, Nebraska, population 1. That's right. O-N-E.
We stopped into the World Famous Monowi Tavern. If you check Wikipedia you get a quick description of the small, small town: 
Enter your number to get our free mobile app
We stopped in for a quick visit with Elsie the owner of the Monowi Tavern. There were a couple of locals who had stopped in for coffee that was in the bar as well. We looked around, had a quick chat, picked up a Diet Coke and a bag of chips, and were on our way.
Before we left, I found out the late and radio legend Paul Harvey had talked about the small town of Monowi. We also discovered that Larry The Cable Guy had been through the area as well. His picture is still on the wall.
Why Monowi for a name for a town? According to Wikipedia;
The name Monowi is said to mean "flower" in a Native American language, but the language has not been identified.[7][8] Monowi was so named from the fact there were many wildflowers growing at the original town site.[9]
One of the highlights of the trip for me was waiting outside. We knew we needed a pit stop and it wasn't long till I found out that the restrooms were indeed outside. With a recent cold snap here in the midwest, I wonder if they have a space heater in place to make the stop a little more comfortable.
Please note, they did feature modern conveniences like a real toilet seat and toilet paper instead of a Sears catalog.
It was kind of a step back in time. A small town that had shrunk from its heyday of nearly 150 residents to one.
If you ever get a chance to stop in, do it. It's a bit out of the way, but it's a beautiful drive along The Outlaw Trail Scenic Byway, State Highway 12 in Nebraska's Boyd County. Nebraska Outlaw Trail.Org says;
Once  traveled by famous outlaws of the day, including Jesse James and his gang , Kid Wade, and Doc Middleton, Nebraska's Outlaw Trail Scenic Byway 12 features rich history, exciting events,  and breathtaking scenery.
By the way, I just texted Mr. Rattlesnake himself, Monte James, and asked if Elsie was still running the place. He said Yep, just talked to her the other day. As usual, thank you for sharing this story with your Facebook and Twitter friends!
See Inside Miranda Lambert's Rural Tennessee Estate