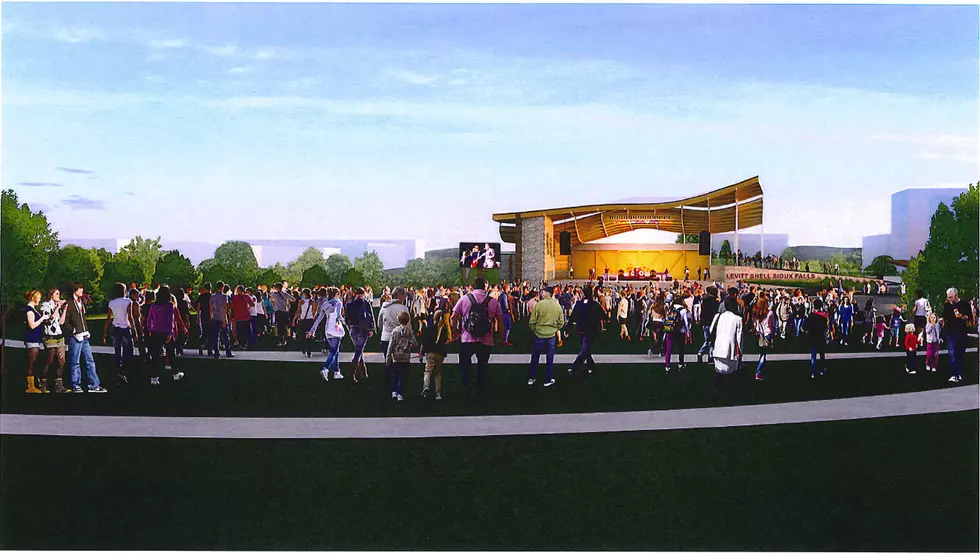 Groundbreaking for Levitt at the Falls Monday
Levitt at The Falls (by permission Kirby)
A celebration is scheduled Monday (April 23) to launch the construction project which will bring free outdoor music to Sioux Falls residents downtown.
The Groundbreaking ceremony for Levitt at the Falls is scheduled for 4:30 PM north of the Parks and Recreation building at Sixth Street and Phillips Avenue.
Mayor Mike Huether Sharon Yazowski, Executive Director, Levitt Foundation Don Kearney, Director of Parks and Recreation, City of Sioux Falls Jennifer Kirby, Board Chair, Friends of Levitt Shell Sioux Falls Jim Stavenger, Vice Chair, Parks and Recreation Board Sioux Falls Development Foundation representatives will be present for the event.
Levitt at the Falls will be a welcome addition to Downtown Sioux Falls, as a covered outdoor amphitheater. It will feature a large video screen to showcase the performance on stage, with various interactive features throughout the area. Sidewalks and paths will connect Downtown to the Levitt Shell, and Falls Park.
Sioux Steel recently announced their adjacent property will be moving, allowing for future development of more features that could be usable by those frequenting the Levitt and Falls park area.
The first public performance for Levitt at the Falls will be in 2019.
---