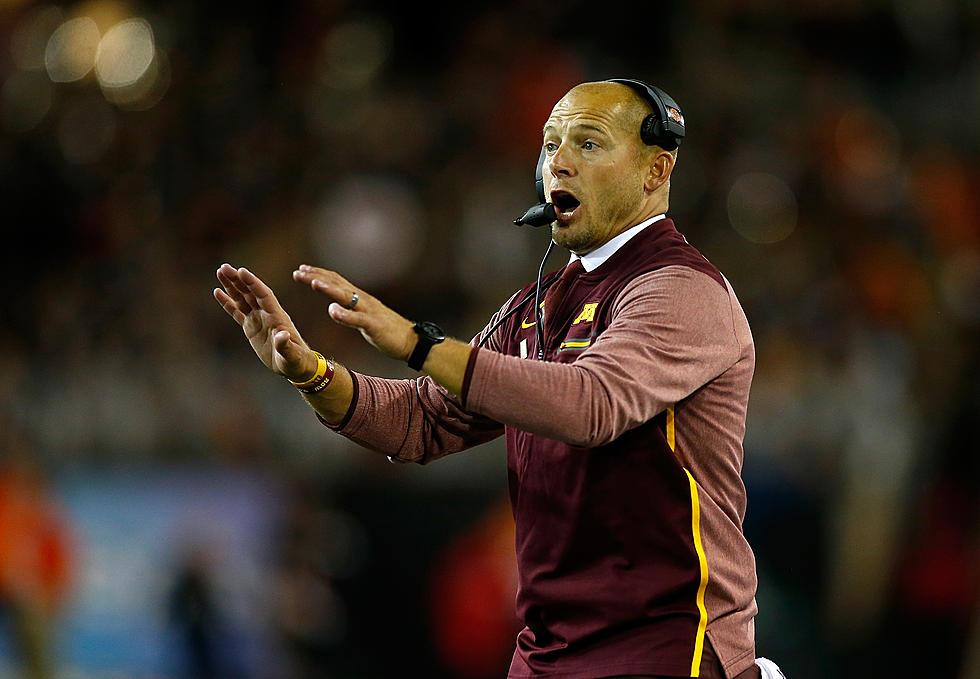 Gophers Headed to the Outback Bowl Against Auburn
Getty Images
The 2019 season will go down in history as the best Minnesota Gophers football season in over 40 years.
That success has turned into a great bowl game and another chance to showcase the team that exceeded all expectations this year.
The University of Minnesota will face off against the Auburn Tigers on January 1st in the Outback Bowl.
This New Years Day game is a huge game to be playing in for Minnesota against an SEC opponent in Auburn that could give P.J. Fleck yet another marquee win.
Minnesota had opportunities to win out and be in the Big 10 Championship game but losses to Iowa and Wisconsin dashed those hopes, but a New Years Day game for a program like Minnesota is still a home run.
As for the game, the Gophers will be tested against a very tough Auburn team.
Minnesota will head into the game ranked No. 18 while Auburn will come in at No. 12.
Auburn's defense is one of the best in the country and certainly in the SEC and Minnesota will have to try and control the line of scrimmage and stretch the field if they want to have a chance against the Tigers.
The Outback Bowl kicks off at 12 PM central time in Tampa on January 1st and will air on ESPN.
---