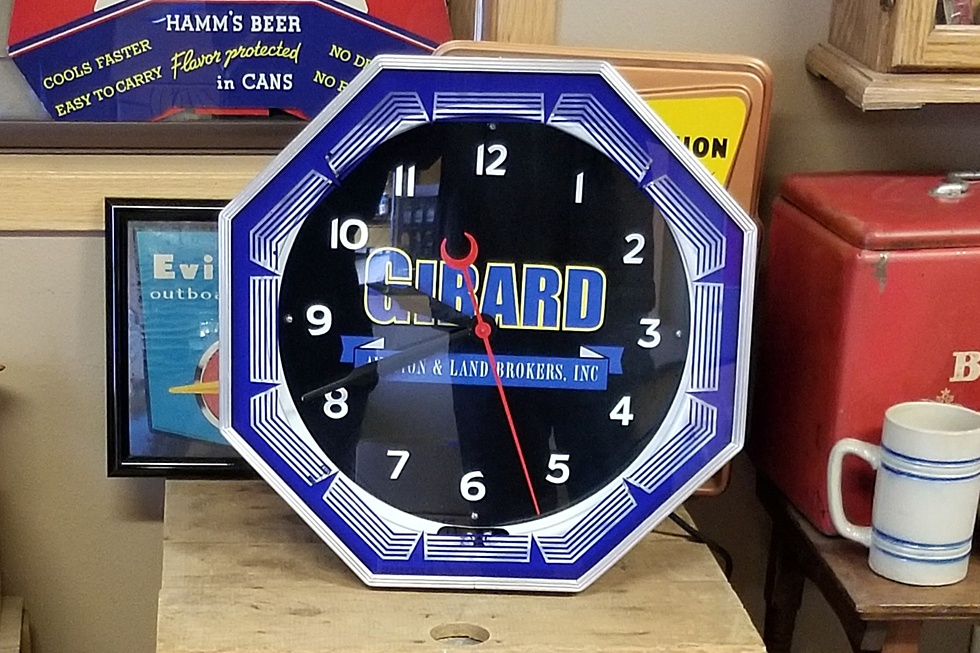 Girard Auction… A Hidden Gem in Wakonda.
Credit: Andy Gott, TSM
Yesterday, Christine and I had the pleasure of traveling to Wakonda after the morning show and to see firsthand what Girard Auction is all about. Being from Iowa, this was my first time down to Wakonda. On the way, we saw plenty of wildlife (including Turkeys and Hawks) before arriving at our destination.
Girard Auction is a one of a kind place. A collector could spend all day searching through Ken Girard's wide array of signs, toys, and memorabilia and still not see everything there is to see, but Christine and I did our best.
We toured two of Ken's buildings and found all kinds of cool and unique items. Old John Deere signs from nearly a century ago, a giant bear trap that looked like it could catch a T-Rex, and even a sign illustrated by none other than Dr. Suess himself (back when he was known simply as Theodor Seuss Geisel).
Walking through Ken's collections is really like stepping back in time and walking through history. And the best part is you can buy most of his items at auction! Ken and his staff have put together a fantastic website that lists upcoming auctions, gives information on how to register as an online bidder and also easy directions to their site in Wakonda.
If you're a collector, history buff, or just want to learn more about what's going on down in Wakonda, check out girardauction.com for all the details!
Enter your number to get our free mobile app