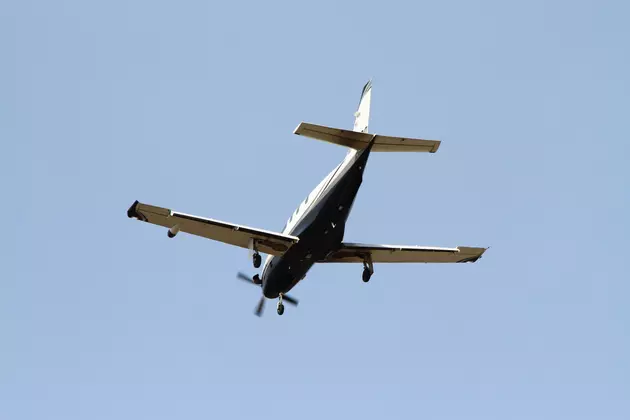 Four People Killed in Iowa Plane Crash
Anthony Wright/Results Radio
GUTHRIE CENTER, Iowa (AP) — A small plane crashed in central Iowa, killing all four people on board, after the pilot apparently had a heart attack and a student pilot was going to attempt an emergency landing, authorities said Saturday.
The plane dropped off radar Friday night about 4 miles from Guthrie Center airport, the Guthrie County Sheriff's Office said in a news release. Searchers found the wreckage Saturday morning in a cow pasture southwest of Guthrie Center which is about 115 miles southwest of Le Mars, where the plane had taken off.
The sheriff's office identified those killed as the pilot, 49-year-old Edward Ralph Anderson, 36-year-old Patrick Kellen and 15-year-old Samantha Clark, all of Le Mars, and 28-year-old Tyler Douvia, of Merril, Iowa.
The 1979 Piper single-engine plane was headed to Osceola, south of Des Moines, when the Des Moines Air Traffic Control requested an emergency landing for it at the Guthrie Center airport. It said a student pilot was going to attempt an emergency landing, but it didn't specify whether that was Kellen, Clark or Douvia.
The plane crashed very hard and all of the victims were found dead at the scene, the sheriff's office said.
Tom Mullally, who manages the Le Mars airport from which the plane took off, said the four were going on a hunting trip.
Their bodies were taken to the Iowa Medical Examiner's Office for autopsy. The FAA will investigate the cause of the crash.
Copyright 2018 The Associated Press. All rights reserved. This material may not be published, broadcast, rewritten or redistributed.