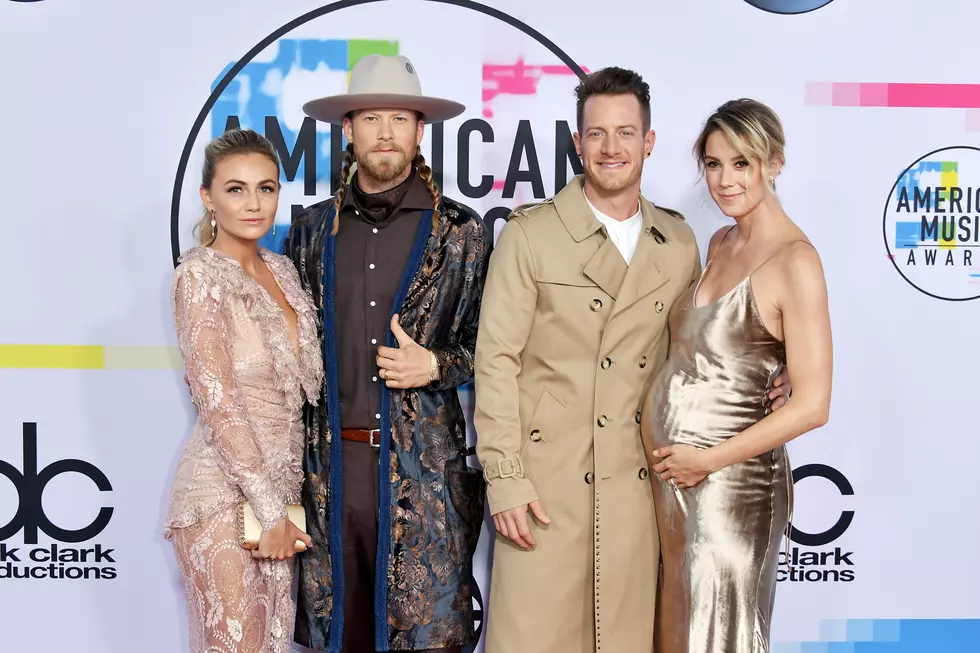 Florida Georgia Line Enjoy Date Night at 2017 American Music Awards [PICTURES]
Neilson Barnard, Getty Images
Florida Georgia Line were in Los Angeles, Calif., on Sunday night (Nov. 19) for the 2017 American Music Awards. Tyler Hubbard and Brian Kelley brought their wives to the annual awards show, and took part in a cross-genre collaboration during the event.
Readers can flip through the photo gallery above to see pictures of Kelley and Hubbard at the 2017 American Music Awards. Near the beginning of the show, the two shared the stage with Hailee Steinfeld, Alesso and Watt for a performance of their song "Let Me Go."
The 2017 American Music Awards were likely one of Hubbard and his wife Hayley's last child-free date nights: The two are expecting their first child together, a baby girl, soon. Hayley is due in December.
At the 2017 American Music Awards, Florida Georgia Line were nominated for Favorite Duo or Group -- Country.
Unforgettable Florida Georgia Line Moments