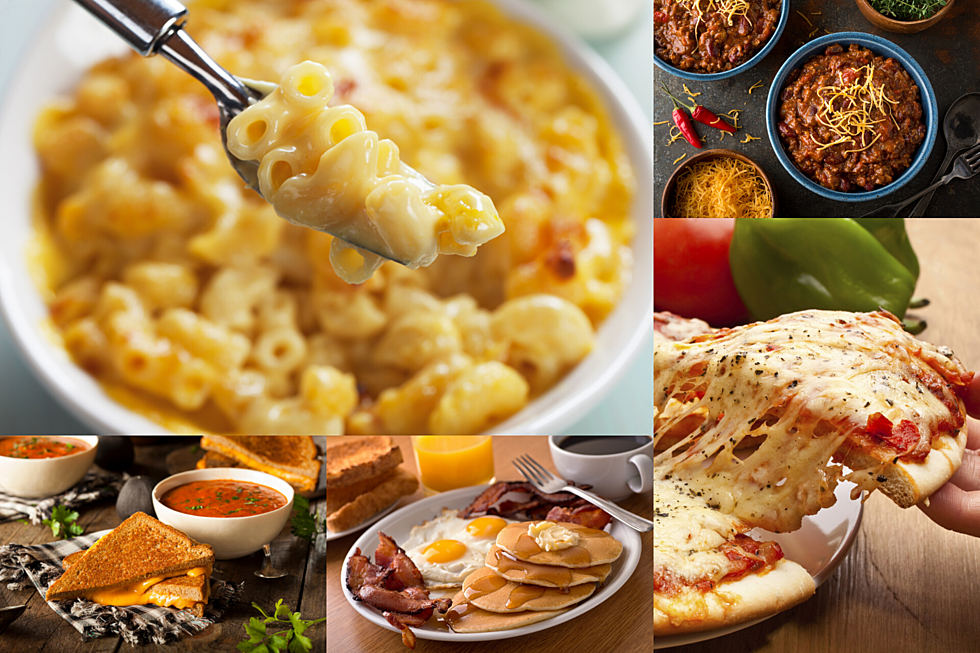 Feeling Stressed? Have Some Comfort Food!
Credit: Getty Images
This has been a stressful, crazy couple of weeks.  Many people in the world and around the Sioux Empire are probably feeling overwhelmed.  But I have the solution...food!
Who doesn't LOVE great food at a time like this?! It is also an enormous plus that food usually brings people together, especially families.  I've conducted some research, and I found the 20 Best American Comfort Foods from Jetsetter.  Take a look at the list and see if you agree.
Chicken and Waffles
Spaghetti and Meatballs 
Chicken Fried Steak
Mac and Cheese (My personal favorite! Yummy!)
Hotdish
Chicago Deep Dish Pizza (This is actually on the list, no joke.  I can't say I disagree with Jetsetter!)
Grilled Cheese and Tomato Soup
Matzo Ball Soup
Coney Dogs
Chips and Queso 
Toasted Ravioli
Sancoho (I've never heard of this dish before.  It's essentially a beef stew.)
Chili (Don't forget to add the mac!)
Fish Tacos
Brunswick Stew
Garbage Plate
Breakfast Burrito
Pepperoni Roll
Loco Moco (According to Jetsetter, this is a Hawaiian meal.  It's like a burger with an egg over a gravy bowl of rice.  It sounds good!)
Chicken Pot Pie 
This could be the perfect time to try something new!  What's your favorite comfort food? Would you add any dish to this list?
Enter your number to get our free mobile app