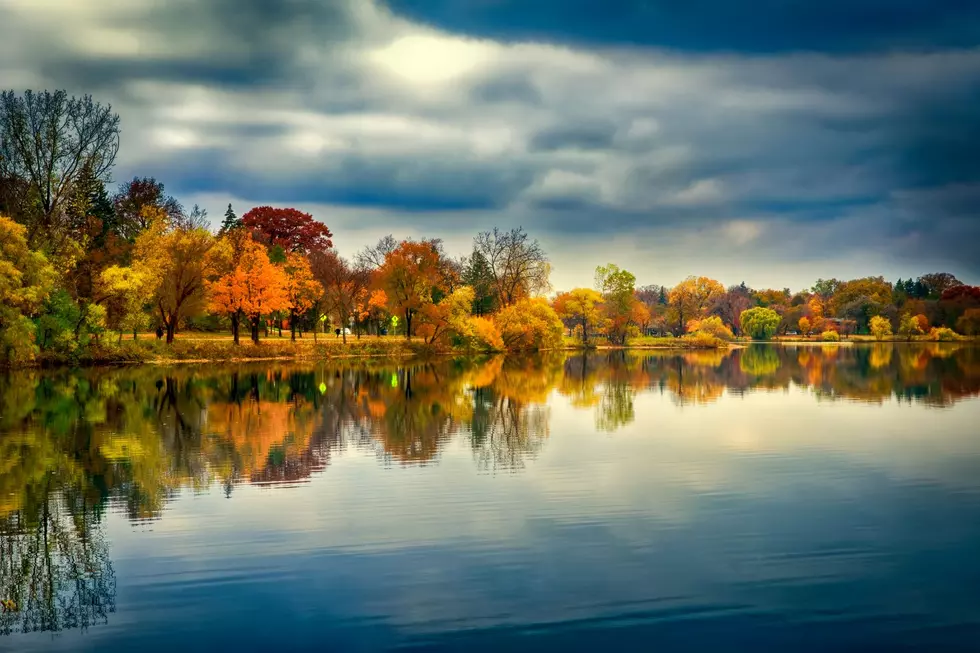 Extraordinarily Rare Animal Caught On Camera In Minnesota
Extraordinarily Rare Animal Caught On Camera In Minnesota-Getty Thinkstock
Recently a very rare citing of a very rare animal was caught on a trail camera in Minnesota.
Researchers with the Voyageurs Wolf Project in northern Minnesota were lucky enough to capture video of a "very rare" blond wolf.
Voyageurs Wolf Project posted the video on their Facebook page saying...
"The first "blonde" wolf we have captured on camera here! Certainly, a very rare coat color for wolves in this area as we have thousands of videos of wolves, and none quite like this one!
And by blonde, we mean the light, creamy-colored fur around the wolf's neck and shoulders!
We have only seen this wolf on camera once. We do not know anything else about this wolf other than it is not part of a pack in the area (i.e., it is a lone wolf). We will see if shows up on camera again sometime soon!"
This rare occurrence was recorded in the area of Voyageurs National Park east of International Falls, Minnesota.
The Voyageurs Wolf Project is focused on understanding the summer ecology of wolves in the Greater Voyageurs Ecosystem, Minnesota, USA.
Inside Minnesota's Largest Candy Store
I had been to Minnesota's Largest Candy Store once before, but they did some pretty cool things since the last time I was there. They added a bunch of superheroes, Star Wars stuff, and a candy band.
According to their
Facebook page
, Jim's Apple Farm is actually how the now huge candy store got its start. It is located in Jordan, MN and you can't miss it. It is a huge yellow building.
Even though candy is mentioned in the name, they have a little bit of everything. They have fresh baked pies and cookies and fudge. We walked in and it smelled amazing!
They also have the largest selection of sodas! Then there is chocolate and taffy and gummies and chips and puzzles and games. So much stuff!
They even have a Zoltar machine like in the movie, Big. I had to check that out. He told me the only helping hand is at the end of my arm. Gee, thanks Zoltar.
There were even crickets and worms! Not gummy worms, but actual worms.
They also have candy from all over the world!
The store is seasonal, however. November is their last month of operation for the season.