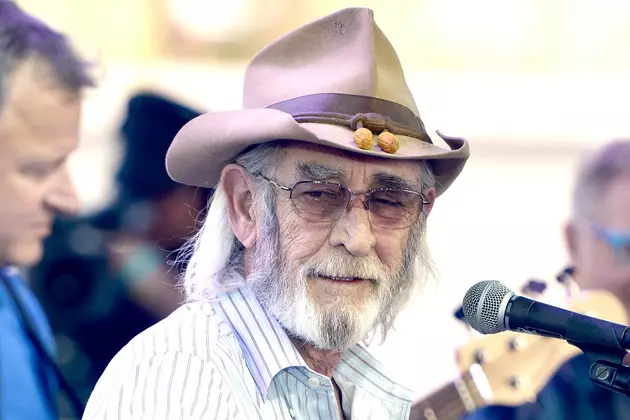 Don Williams Memorial Service Details Announced
Frazer Harrison, Getty Images for Stagecoach
Details of a memorial service honoring Don Williams have been revealed. The ceremony will take place in Nashville in late September.
On Sept. 27, the Country Music Hall of Fame and Museum's CMA Theater will host a memorial service in Williams' honor. Music industry members, friends and family are invited to attend, MusicRow reports. Doors will open for the event at 4PM; the service itself will begin at 4:30PM.
Williams was 78 when he died on Sept. 8, following a short illness. As a member of the Pozo Seco Singers, Williams earned six hits on the pop charts, the biggest of which was "Time." After the group disbanded in 1969, Williams found his way to Nashville, earning a songwriting contract, then a record deal with JMI Records. In 1973, Williams debuted on the country charts, with "The Shelter of Your Eyes;" in 1974, Williams earned his first No. 1 song, "I Wouldn't Want to Live If You Didn't Love Me."
From 1974 through 1991, all of Williams' singles landed in the Top 40 on the Billboard country charts. He was named Male Vocalist of the Year at the CMA Awards in 1978 and, in the 1970s and '80s, appeared in two movies: W.W. and The Dixie Dancekings, and Smokey and the Bandit II. In 2010, Williams became a member of the Country Music Hall of Fame.
In 2017, Williams was the subject of a tribute album, Gentle Giants: The Songs of Don Williams. The disc features Lady Antebellum and Garth Brooks, among many others.
Country Artists Who Have Died in 2017