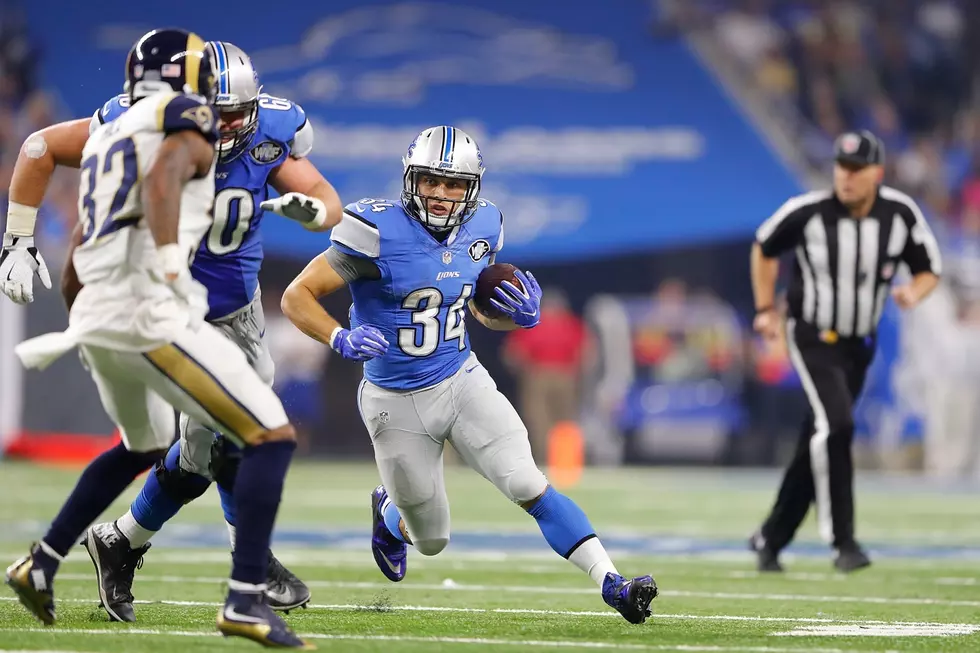 Detroit Lions Bring Back Former South Dakota State Jackrabbit Zach Zenner, Release Former Husker Ameer Abdullah
Leon Halip/Getty Images)
The Detroit Lions have announced that they have signed Zach Zenner to a new contract, and have parted ways with Ameer Abdullah.
Zenner went undrafted in 2015 after a stellar career at South Dakota State. He signed with the Lions following the draft that season. He played in 28 games for the Lions from 2015-2017 and even started four games. Through his NFL career, Zenner has rushed for 420 yards and five touchdowns.
His time with Detroit came to an end prior to the start of the 2018 season. Facing a strong group of talent in the backfield, the Lions released Zenner after placing him on injured reserved in early September. Now a couple of months later, the Lions have agreed to bring back Zenner to the active roster.
Detroit also signed wide receiver Bruce Ellington during Tuesday's (November 6) transactions. In order to keep the roster within limits, the Lions have released former Nebraska running back Ameer Abdullah. Abdullah has been active for four games this season for the Lions but has rushed the ball one time for one yard.