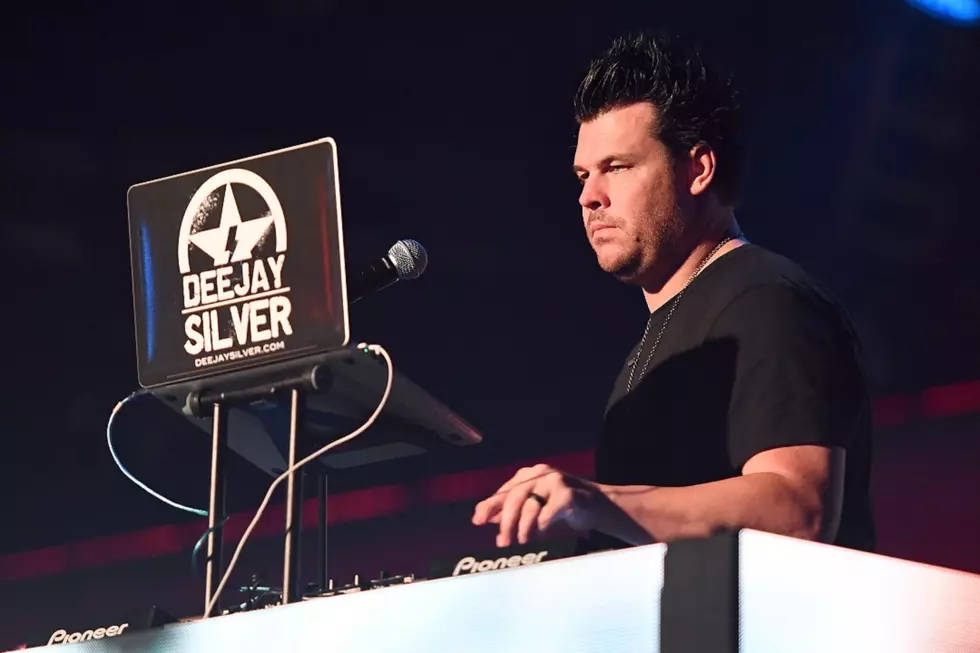 Dee Jay Silver's Son Was 3 Rooms Away From Route 91 Festival Shooter, Is Safe
Marcus Ingram, Getty Images
As Dee Jay Silver and his wife Jenna took cover from the gunfire raining down on the Route 91 Harvest Festival on Sunday night (Oct. 1), their 13-month son, Wake, was even closer to the shooter. In a post on Instagram, Jenna recounts how her young boy was only three doors down from the 32nd-floor room in Mandalay Bay from which the shooter, Stephen Paddock, was firing.
Dee Jay Silver, the country music DJ and producer whose real name is John Perdue, and his wife and son were staying three rooms away from Paddock. The artist and his wife, she writes on Instagram, "were at the festival, ducking behind buses, not knowing what was happening and fearing for our lives;" Wake and his aunt, meanwhile, were mere rooms away.
"Our sweet baby slept through the horrific sounds coming from just down the hall that have now forever changed us," Jenna says, before thanking first responders "who beat the door in" and her Aunt Mary, "who was watching him and protecting him all the way to safety."
Country Stars Respond Following Route 91 Harvest Festival Shooting
"We were separated for the most traumatic several hours of my life," Jenna adds, "while John and I and everyone from Jason [Aldean]'s camp did what they could to reunite our family and help those who weren't nearly as lucky as us."
At least 59 people were killed and more than 500 people were injured in the Route 91 Harvest Festival shooting, which took place during Aldean's headlining set on the final night of the event, which ran Sept. 29-Oct. 1. Other artists who performed at the Route 91 Harvest Festival include Chris Young, Jake Owen, Sam Hunt, Eric Church, Maren Morris, the Brothers Osborne and Luke Combs.
Remembering the Route 91 Harvest Festival Shooting Victims