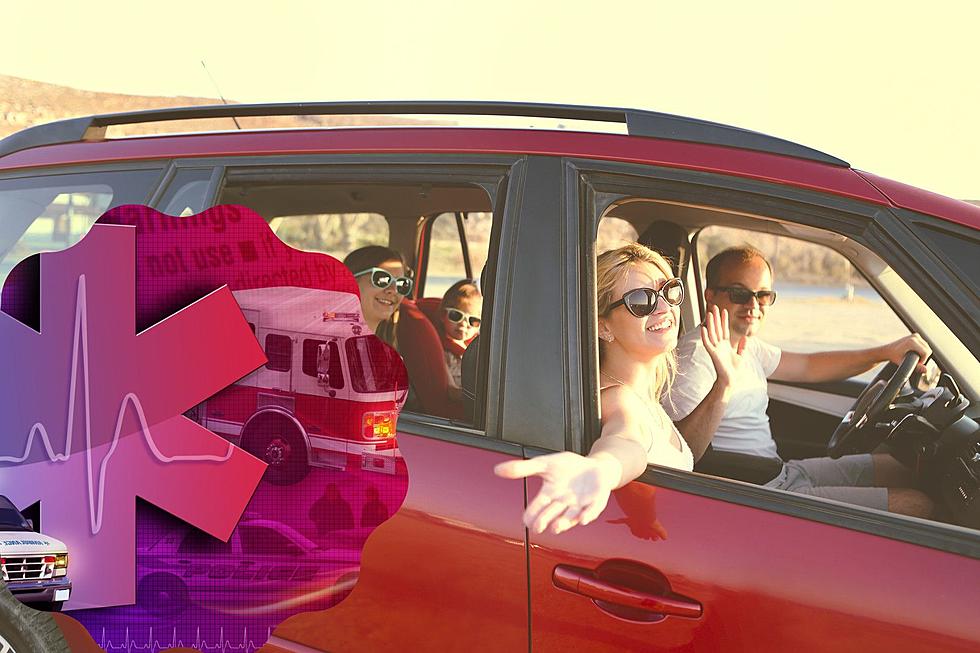 Deadliest Time of the Year in South Dakota Is Fast Approaching
Getty Images-Thinkstock
One of the deadliest times of the year in South Dakota is fast approaching.
While the 4th of July is one of the most anticipated holidays every year here in South Dakota, it's also one of the deadliest in the state.
What's killing South Dakotans over the 4th of July holiday?
It's not a series of unfortunate fireworks accidents that's killing us, it's all that traveling we like to do over the 4th on our holiday roads and highways.
Believe it or not, South Dakota has the second-highest number of deaths per capita in the nation over the July 4th holiday travel period.
Dakota News Now reports that National Highway Traffic Safety Administration data shows, that South Dakota has experienced 3.04 deaths on average per 100,000 people over ten years from 2012-2021. We trail only Wyoming in that category.
We will likely see an uptick in those numbers this year, as AAA expects record travel numbers, perhaps the highest in history during the 2023 Independence Day holiday.
According to Dakota News Now, thanks to somewhat lower gas prices this summer, over 50 million people nationwide are expected to load up their version of the Family Queen Truckster and hit the holiday road this 4th of July. 133,00 of those folks will come from South Dakota alone.
What makes this time of year so deadly on South Dakota roads and highways?
There are several contributing factors with alcohol consumption and road construction being the two primary culprits when it comes to car-related deaths.
If you plan on traveling by car this 4th, prepare yourself for the possibility of a dreaded breakdown along the highway. According to Dakota News Now, last year AAA responded to nearly 450 service calls from stranded motorists on South Dakota roads over the Independence Day holiday travel period. That number is expected to be about the same again this year.
South Dakota AAA spokesperson, Shawn Steward, told Dakota News Now, they strongly encourage motorists to get their vehicles checked out by a trained mechanic prior to hitting the highway.
Doing so will help to alleviate the Clark W Griswold we're at the threshold of hell speech you'll need to give to your family as you sit and wait for the tow truck driver to arrive.
Source: Dakota News Now
LOOK: Highest-rated free things to do in South Dakota, according to Tripadvisor
Stacker
compiled a list of the highest rated free things to do in South Dakota from
Tripadvisor
.
South Dakota 4th of July Celebrations
The 4th of July holds a special place in Americans' hearts and the proof is in the all of the celebrations that go on not only across the country but right here in
South Dakota
.
This is a very short list of celebrations that we've heard about: