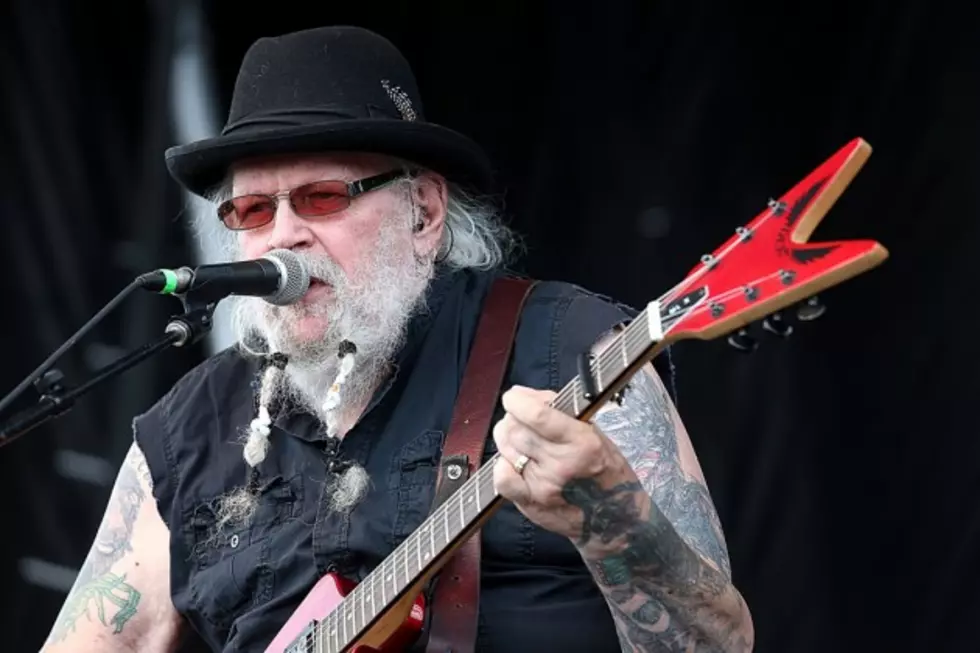 David Allan Coe Pleads Guilty to Income Tax Evasion
Gary Miller, Getty Images
Country singer David Allan Coe owes the IRS nearly a half-million dollars for taxes due as far back as 1993. The singer pleaded guilty to one count of obstructing the due administration of the IRS on Monday (Sept. 14) and could face three years in prison plus a $250,000 fine.
Coe, known for his hit "Take This Job and Shove It," owes more than $466,000, according to the Cincinnati Enquirer. This includes taxes from 2008 to 2013 when he either failed to file income tax returns or didn't pay taxes owned. Interest and penalties are part of the figure.
The U.S. Attorney's Office says that instead of paying his taxes, the 76-year-old used his money earned from concerts to cover other debts and gambling. Furthermore, he arranged to be paid in cash, but not in $50 bills as, according to the news release, "he believed they were bad luck and would not gamble with them."
WLWT-TV reports that the majority of the money owed comes from the 2009 tax year. Coe plays approximately 100 shows each year and has arranged a system where his road manager picks up the cash, pays himself and the band and gives the remaining money to Coe. IRS officials point to this setup as another way he was impeding their ability to collect taxes.
Coe is known as being part of the outlaw movement of country music. He spent significant time in prison during the 1960s for crimes like auto theft and armed robbery, and says his sentence was extended after he killed another inmate who was in search of a sexual favor. The legitimacy of that story is debated.
See Country Stars Who've Suffered Unthinkable Tragedies