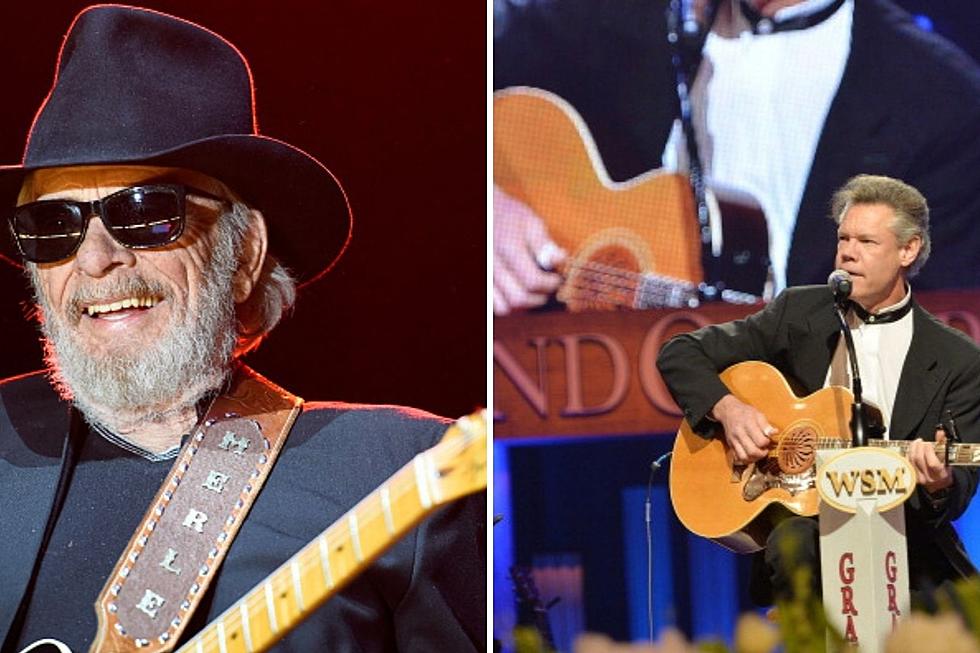 Country Music Madness! Round 1
Getty Images
Here at KXRB, we've paired some of the greatest country music songs of all-time against each other to find out which one will be the champion.
Our 16 song tournament will feature legendary songs from the 60s, 70s, 80s, and 90s.
It's quite the list, indeed. Take a look at the competition:
George Strait, Amarillo By Morning
Garth Brooks, Friends in Low Places
Kenny Rogers, The Gambler
Merle Haggard and Willie Nelson, Pancho & Lefty
Loretta Lynn, Coal Miner's Daughter
Alan Jackson, Chattahoochee
Dolly Parton, Jolene
Willie Nelson, On the Road Again
Tanya Tucker, Delta Dawn
Brooks and Dunn, Boot Scootin' Boogie
Kenny Rogers and Dolly Parton, Islands in the Stream
Johnny Cash, Ring of Fire
Randy Travis, Forever and Ever Amen
Merle Haggard, Okie From Muskogee
Ronnie Milsap, Smoky Mountain Rain
George Jones, He Stopped Loving Her Today
Today's matchup pits Randy Travis up against Merle Haggard.
For Merle Haggard, his most iconic song was written by him and his band as their tour bus passed Muskogee, Oklahoma. Haggard wrote it as a joke but the joke was lost on most when he released the tune in 1969.
It's up against another classic song from Randy Travis. Randy's biggest hit was written by fellow country musician and singer/songwriter, Paul Overstreet, who had a big hit of his own with My Father in Me.
Vote in the poll at the top of this post and make sure to come on back for tomorrow's matchup!
Story Source: Taste of Country
Story Source: Songfacts
LOOK: The least obedient dog breeds