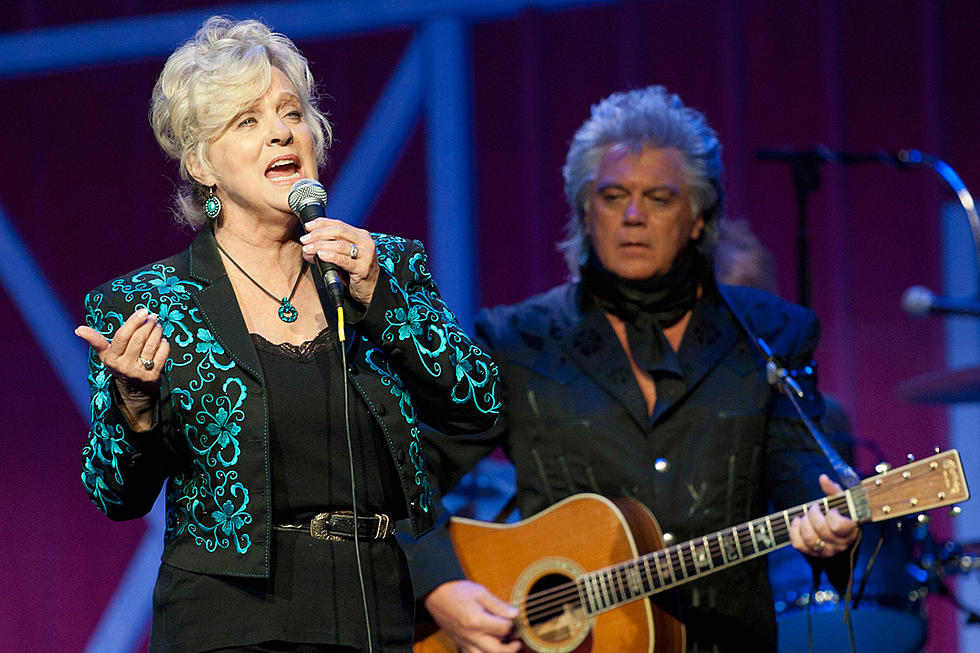 No. 19: Connie Smith – Country's Most Powerful Women of All Time
Erika Goldring, Getty Images
Connie Smith makes country music look easy. The well-known and respected star of the Grand Ole Opry enjoyed four remarkable years of commercial success then stepped away to raise a family and enjoyed an even longer tenure. She's a woman of many nicknames and one country music's most powerful female singers of all time.
Smith's last charting country single came in the late 1970s, nearly 15 years after recording the Bill Anderson-penned "Once a Day," a doo-wop-like country love song that became the first debut single from a female country artist to reach No. 1. She was as dependable of an ACM, CMA and Grammy nominee as Martina McBride would be 40 years later, and Miranda Lambert is today.
Other hits included "I Can't Remember," "Nobody But a Fool" and "Cincinnati, Ohio." The Country Music Hall of Famer is also known for being Marty Stuart's wife, but long before that she was a powerhouse vocalist many felt was under-appreciated because she didn't chase fame and fortune with every fiber of her being when she could have. Roy Acuff called her the "Sweetheart of the Grand Ole Opry." Opry announcer and WSM radio host Eddie Stubbs would later call her the Rolls-Royce of country singers.
"There's really only three real female singers in the world," Dolly Parton once said. "Streisand, Ronstadt and Connie Smith. The rest of us are only pretending." Country music fans are fortunate enough to be able to see Smith perform regularly at the Opry.
Female Trailblazers Who Are Changing Modern Country Music
Watch: Country Women Well-Represented in 2017 Taste of Country RISERS