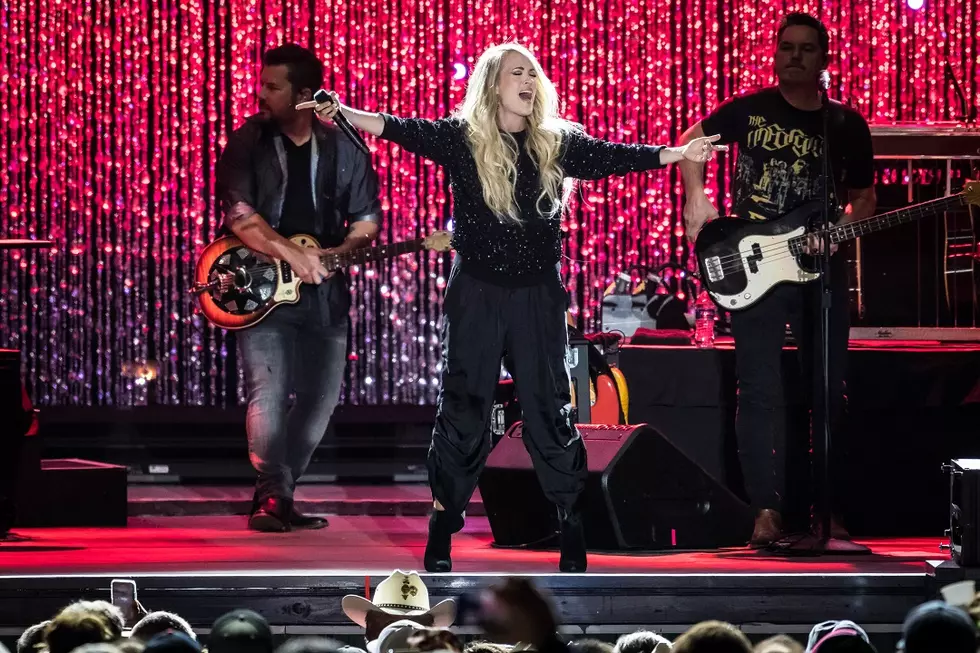 Carrie Underwood Brings Her A-Game to WE Fest 2018 [PICTURES]
Keith Griner
Carrie Underwood isn't out on the road for a full tour in 2018, but she still pulled out all the stops during her Thursday night (Aug. 2) appearance at WE Fest 2018 in Detroit Lakes, Minn. The country superstar's 90-minute set was one of only a handful of shows on her calendar for this year.
Readers can flip through the photo gallery above to see pictures from Underwood's WE Fest 2018 set. As Taste of Country reports, her show featured ballads ("Heartbeat," "Wasted"), revenge songs ("Dirty Laundry," "Blown Away") and plenty more from throughout her catalog; during one of her newest songs, "The Champion," she skillfully rapped the break originally handled by Ludacris.
Before her set, Underwood shared with Taste of Country news about both her new music and an accompanying tour: Details on the latter are coming soon, she shared, and as for the former, she noted that her new album, Cry Pretty, will be less drama-filled than previous releases. The record is due out on Sept. 14.
See More Photos From WE Fest 2018
How Well Do You REALLY Know Carrie Underwood?