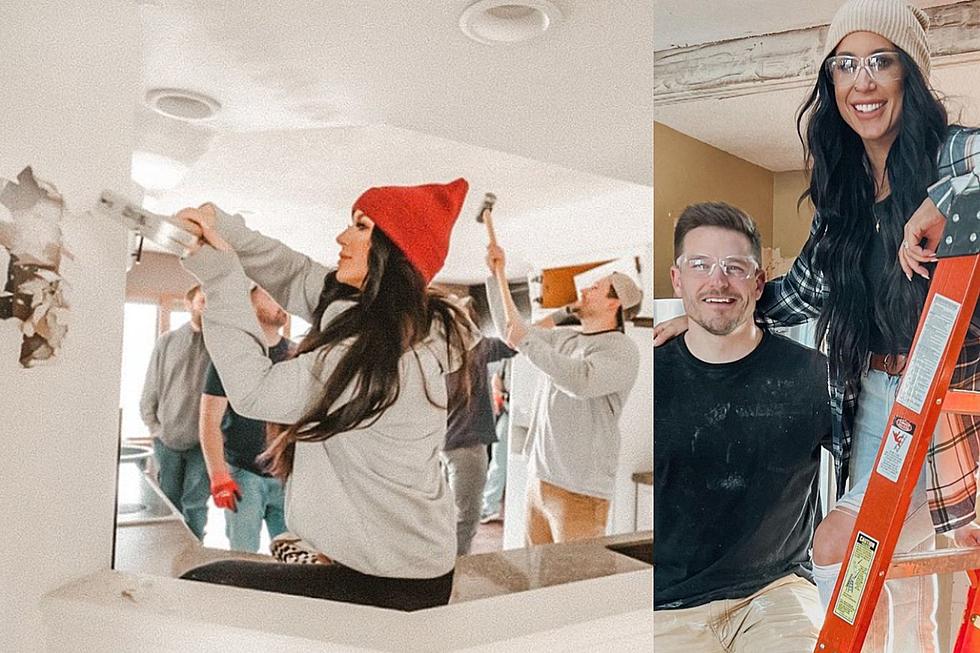 Big Television Network Looking to Feature Sioux Falls Homeowners
@chelseahouska (via Instagram), Canva
If you're a Sioux Falls homeowner looking to update your home in a big way, there is a popular television show that wants to help you!
The smashing HGTV series "Down Home Fab" featuring South Dakota natives Chelsea and Cole DeBoer is looking to cast new Sioux Falls homeowners for the second season. This is truly a great opportunity to showcase South Dakota and to give local homeowners their dream homes.
Chelsea and Cole are showing off the "South Dakota glam" in their home improvement series Down Home Fab. The show was recently renewed for a second season. Our friends at Pigeon605 are reporting that eight episodes will be filmed for season two of Down Home Fab.
So what does it take to be part of the popular home improvement television show? The company that produces the South Dakota-based show RTR Media states all the requirements in order to be considered for Down Home Fab.
Here is the list of requirements Sioux Falls homeowners need to consider when they apply to be part of the show:
If you are a homeowner in South Dakota who's excited to have their home redone by this young and exciting design team WE WANT TO HEAR FROM YOU
Here's what we're looking for:
*Homeowners in need of a home renovation for 3-4 spaces
*Homeowners should have an existing budget of at least $75,000
*MUST BE LOCATED IN SIOUX FALLS, SOUTH DAKOTA OR ITS SURROUNDING AREAS (40 min radius)
This incredible design team will transform your outdated spaces into a home that fits your needs AND expresses your style. If selected, homeowners will receive numerous benefits from appearing on the show!
Any Sioux Falls or Sioux Empire homeowners that are interested can fill out an application here.
You can also read about some experiences Sioux Falls homeowners had while filming for the first season of Down Home Fab by clicking here.
Don't forget! You can get the latest Sioux Falls news when you "adopt a pigeon" with Pigeon 605.
10 Smallest Towns in South Dakota
South Dakota is loaded with small towns in every corner of the state. But where are the smallest towns in the
Mount Rushmore
state? According to the latest census data, here are the ten smallest towns in all of South Dakota.
11 Famous People from South Dakota
OK, so we're not Hollywood, but there are a number of famous people who were born in the Rushmore State. Here's a list of 10 famous people who were born in
South Dakota
!