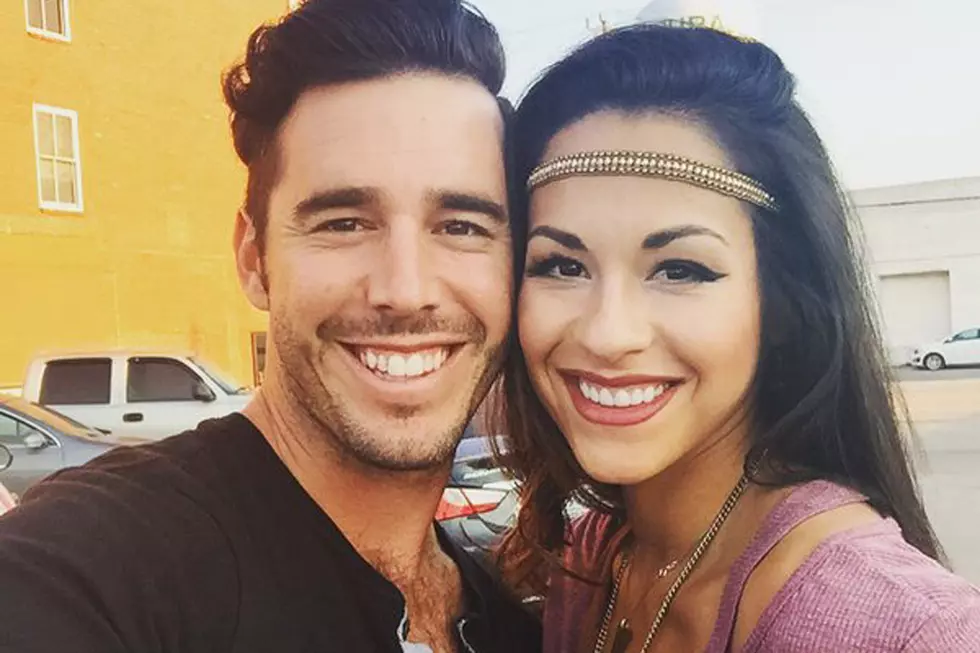 Craig Strickland's Wife Thanks Law Enforcement as Search Area Cut in Half
Twitter
Backroad Anthem singer Craig Strickland's wife has publicly expressed her thanks to law enforcement and the community as the search for the missing singer has been narrowed down.
The 29-year-old singer and his 22-year-old friend Chase Morland went missing during a hunting trip on Monday (Dec. 28) after they got caught in severe weather. A search party found Morland's body on Monday afternoon, and Strickland's wife, Helen, confirmed their boat had capsized. Strickland's black lab, Sam, was found alive, walking along the bank of the river, where according to a tweet from Helen, he had been standing guard over Morland's body.
The search for Strickland has been going on ever since, and on Dec. 31 Helen shared another tweet, letting fans now that boat marks, foot prints and paw prints had been found that cut the search area in half. According to a subsequent tweet, the prints were all made when Strickland and Morland began their hunt. Another post on Friday (Jan. 1) indicated more crews were joining in the search. So far rescuers have turned up no evidence of the missing singer.
According to 40/29 News in Kay County, Okla., the search team now includes a helicopter, four boats and search dogs. The Oklahoma Highway Patrol have been on the water every day from sunup until sundown conducting the search, and they intend to continue until the singer is found.
"The canine units (and) the Kay County Sheriff's Department have been so wonderful to us. The Oklahoma Highway Patrol having gone above and beyond, especially going through this struggle, is the most comforting thing you can have," Helen Strickland tells the news station. "To see how much more work can be done in a specific area, it has given us a lot of rest because we feel like that'll give us a lot of hope they will find Craig soon."
Craig and Helen Strickland have been married since November 2014. The former Miss Arkansas turned to Twitter to ask for prayers for her husband on Monday evening. The family are prepared for the worst, but they haven't given up hope that Strickland will be found alive.
"It's more painful for us to think he could be underwater," Helen tells 40/29 News. "Still we want that closure in seeing him."
See Stars Who've Suffered Unthinkable Tragedies