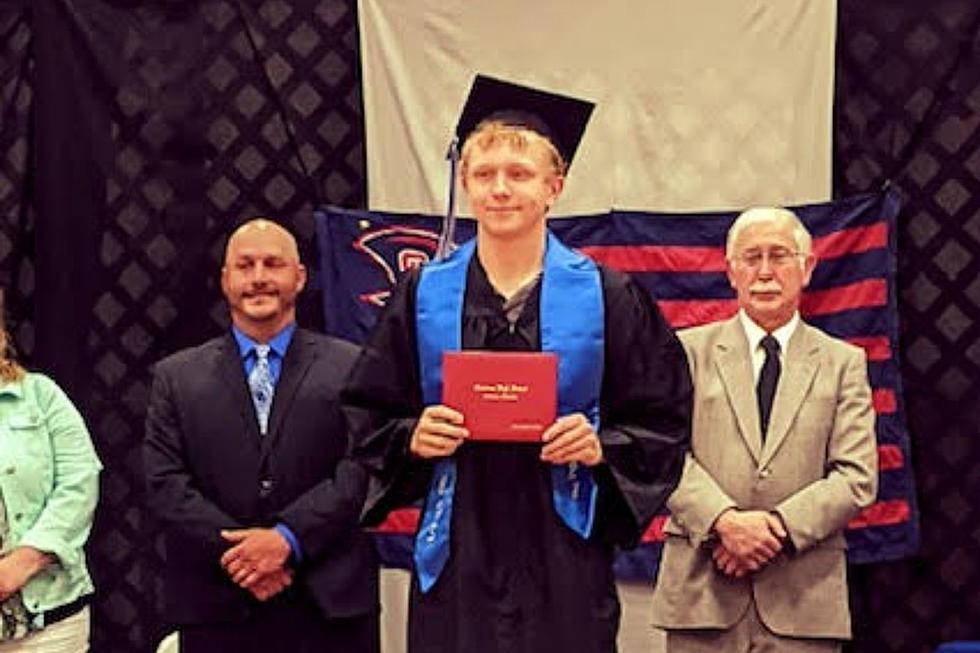 Yes. Yes I Am One Proud Grandpa
Jessica Kudera
It seems like I graduated from High School about 2 months ago. (I'm nearing my 50th year class reunion).
It seems like my son graduated from High School a month ago. (His 25th year class reunion is this year).
It seems like my daughter graduated from High School a couple weeks ago. (She was in that special graduating class of 2000).
In the words of country music star Kenny Chesney, 'Don't Blink'.
That lad in the picture is my Grandson Lane. He is a proud member of the Clarkson, Nebraska High School graduating class of 2021. And I couldn't be more proud of him. To say he, uh, exceeded his Grandpa in academics would be an understatement. I suppose I can tell him now about the 'old days' of paper report cards and how it wasn't too difficult to craft that D in science to a B-.
As they say, when one chapter closes, another begins. And so he is soon off to college. He's a proud agricultural kid, a boy (sorry, young man) of the land. He's going into something called 'Precision Ag'. I'm not exactly sure what that is but I think it's a bit beyond the A John Deere, the B Farmall and the 2-row corn picker I grew up with. And that's as it should be.
Like so many parents and grandparents who had family members graduating this weekend, this year, I'm looking forward to what the future holds for my grandson. In all honesty, I'm excited for him, maybe a little nervous and yes, a little sad. After all, it was the day before yesterday he was building a fort with our couch cushions and was amazed at a little card trick his Grandpa showed him.
My only advice for him? Don't be in a hurry, Lane.
And don't blink.
Iowa's Newest Theme Park