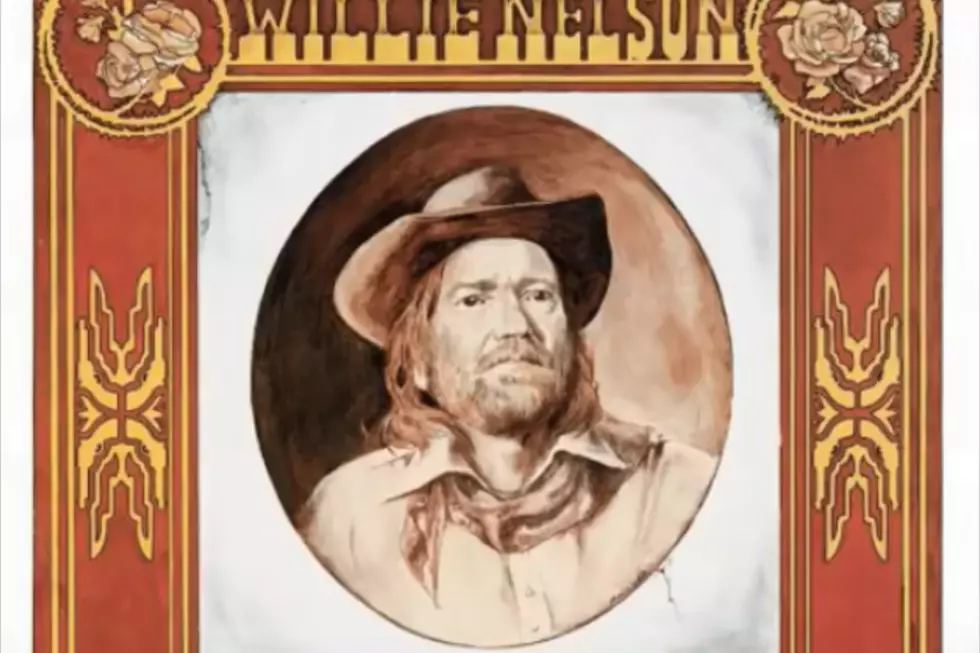 The Album That Turned Country Music On It's Head
YouTube Image
Country Music changed in 1975.
Actually, the change may have started in 1974.  I guess you could say it came in 'Phases And Stages'.
Willie Nelson was already a legend in the country music industry, having written songs that have become standards, like Faron Young's 'Hello Walls', Patsy Cline's 'Crazy', Ray price's 'Nightlife' and others.  He was, going into the 1970s, perhaps America's most famous unknown artist.  While Willie had released several singles and albums throughout the 1960s, they weren't...well...real 'Willie'.  Products of what might be called the 'Nashville Sound Machine', while that sound was certainly successful for many artists, that sound wasn't suited to Willie Nelson, and it wasn't what he wanted to do.
I was a young pup in 1974, just starting my radio career in Winner, South Dakota, when the 'Phases and Stages' album came across my desk.  The first thing I noticed wasn't the album cover or even the artist.  It was the record label.  Atlantic.  Atlantic?  Wasn't that some sort of R&B label?  It certainly wasn't a country label, and it certainly didn't bring Nashville to mind.  Then I listened to the album.  Although I was familiar with the name 'Willie Nelson', I would have to say this was my introduction to him.
And I loved it.  I mean I flat-out loved it!
It was a concept album, which by the way was a 'concept' I hadn't heard before.  Essentially the album tells the story of a divorce, the woman's side on Side One, and the man's side of the situation on Side Two.  While 'Bloody Mary Morning' is perhaps the most famous song from the album, I still think 'I Still Can't Believe You're Gone' is one of the most plaintive, stark, heartfelt songs I've ever heard.
So, while 'Phases and Stages' made quite a ripple in country music, it was 'Red Headed Stranger' in 1975 that 'blew the roof off the popsicle stand'!
Willie had moved on to Columbia Records and recorded the album in January of 1975.  Reportedly, when the record executives first heard the tape of the album, they told Willie (back in Texas) that it sounded good so far, when would he be done?
'I am done', came the reply.
Columbia was skeptical about the album, with it's bare-bones instrumentation, it's remakes of old, old songs mixed with original's and the story that made up the album, about a fugitive on the run after killing his wife and her lover.  This isn't going to work, they said, this isn't going to sell.
Well, the sparse 'Red Headed Stranger' sold in the millions, and Willie Nelson was, what seemed suddenly, the biggest name in music.  He had demanded and received total control over the album and, to say the least, it paid off.  And while the album is perhaps best remembered by most as containing Willie's first number one single 'Blue Eyes Crying In The Rain', every track on the album rings 'true Willie'.
And the rest, as they say, is history.  Not only was the career of Willie Nelson changed, the entire direction of country music changed.  'The Outlaw Movement' was soon to follow, with names like Jennings, Paycheck, Coe, Glaser, Colter and many more.  For millions of young people, for 'long-hairs' and 'red-necks', it was now OK to crank up the same kind of music. And so you started hearing, not only Willie, but Waylon, Paycheck and other 'country' artists on pop and rock and roll radio stations.
And that change began with a sparse, plaintive, and brilliant album called 'Red Headed Stranger'.  Willie Nelson was a stranger no more.