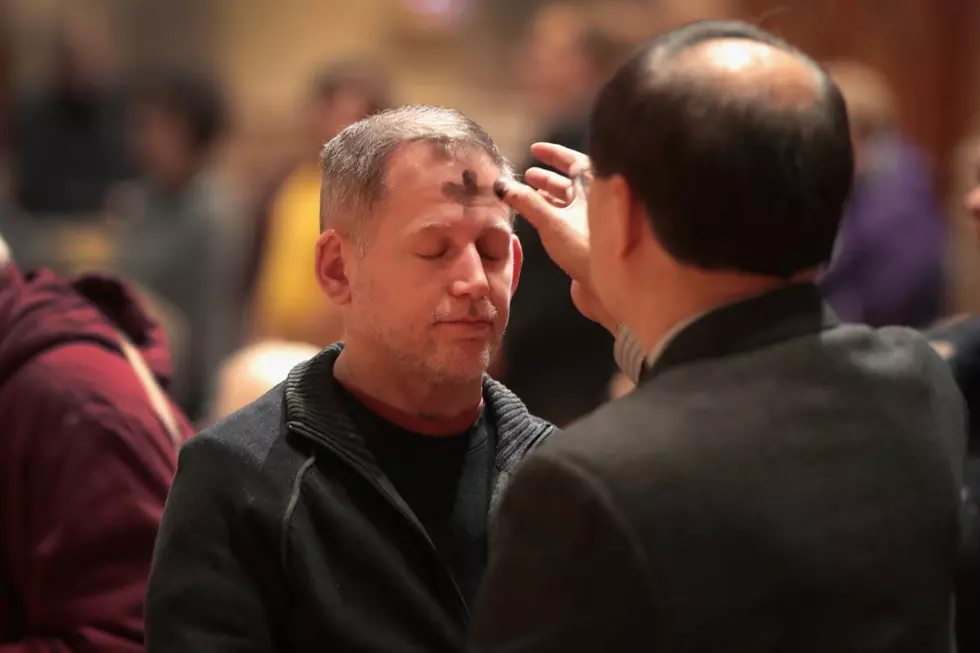 What Ash Wednesday Means To Me
Credit: Getty Images
During Ash Wednesday Mass in grade school, I remember comparing ashes with my friends to see who had the most pronounced cross on his/her forehead.  But now this day is more than just a competition for me.  It's all about reflection.
My life has changed a lot over the last couple of years. However, the one thing that has been constant during this time has been my faith.  My religious background is part of the reason why I consider myself a strong person.  No matter how grim a situation is, I always know I have at least one person watching over me. I think of any dark days I may experience as a challenge because God wouldn't give me anything I couldn't handle just as God also knew Jesus could handle everyone's sins regardless of the religious beliefs they may profess.
Starting today, I plan to reflect on this past year and forgive myself for being my biggest critic.  There are just some things in this world that I can't control, and I need to allow myself to let these burdens go.  This Lenten Season is about healing and becoming the best version of myself.
Will you spend your time doing something different or make any changes this Lenten Season?
Enter your number to get our free mobile app