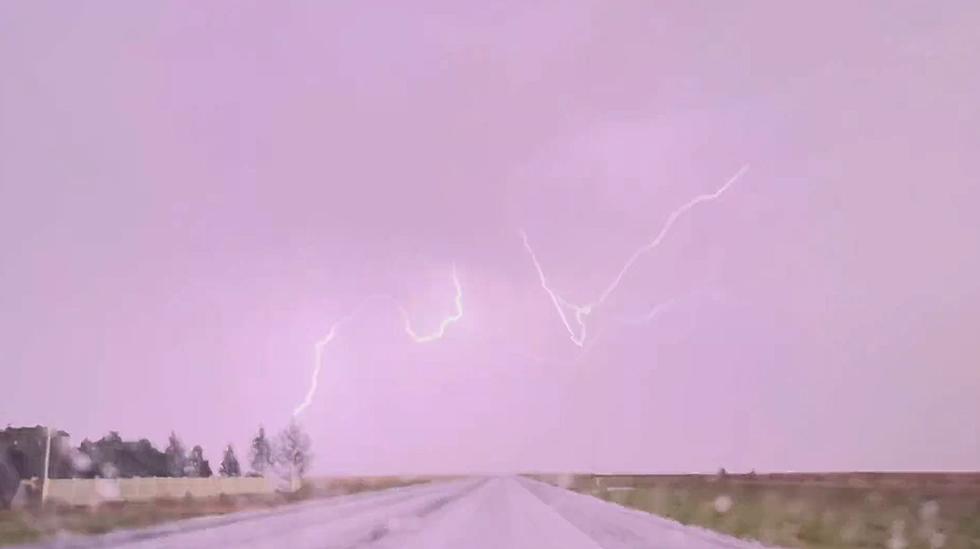 Watch Insane Pink Lightning Storm that Exploded Over Texas
FirePhotoGirl via Twitter
Check out this mesmerizing pink lightning storm captured on camera in Texas.
We love good storm footage, especially lightning.  It never seems to disappoint.
This time, we have not one, but two videos of the same lightning strike. Crazy, right?
Purdy
Here are a couple of stills to whet your appetite before you get to the videos.
Now to the videos
Ok, we'll stop stalling, here's the first one from FirePhotoGirl:
And here's one from Becca Furnish who was apparently right behind her.
If you missed the pink lightning storm in Texas, don't fret – there's always the next storm to look forward to. Who knows what other incredible natural phenomena we'll witness in the future?
Lightning Facts vs Myth
The National Oceanic and Atmospheric Administration, also know as NOAA put together five important facts and myths that we should know about lightning. There are five things you should know when encountering lightning. Keep things things in mind the next time you get stuck in a storm.