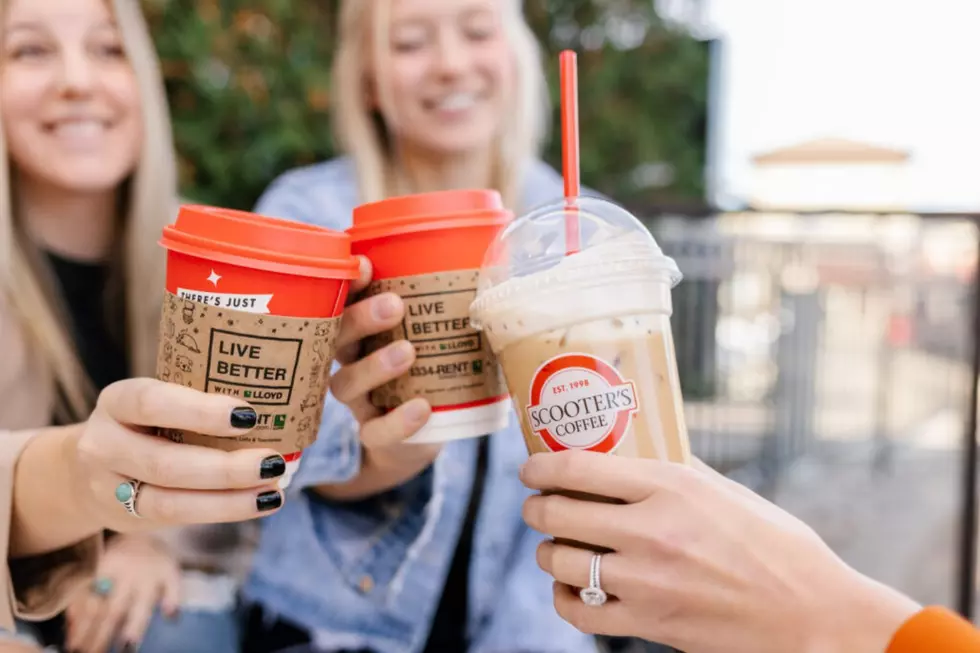 Wake Up! Grab Free Coffee Today at Hot Sioux Falls Coffee Spot
Pigeon605 (with permission)
Starting your day with coffee always seems to put an extra pep in your step. Someone offering you free coffee, however, feels like you won the lottery. Well Sioux Falls coffee drinkers, it's your lucky day!
Lloyd Cos. is here to start your Wednesday on the right foot. They are offering free coffee throughout all the markets that Lloyd serves, including here in Sioux Falls.
Our friends at Pigeon605 got the exclusive story about Lloyd Cos. offering free coffee to residents on Wednesday, March 8th (today)! Thanks to the 334-RENT team, Lloyd Cos. is buying your morning coffee at five Scooter's Coffee shops throughout Sioux Falls.
So why free coffee on this Wednesday morning? It's the apartment leasing team's way of saying thank you while giving residents a taste of what living at a Lloyd Cos. apartment complex is like. Vice President of residential property management with Lloyd Cos. Ashley Lipp tells Pigeon605, "We know that sometimes the day just starts better with a little coffee. Many of our apartment communities actually offer free coffee every day, so this is our way to offer a taste of that perk to all of Sioux Falls." What a sweet Wednesday treat!
Here are the locations where 334-RENT team from Lloyd Cos. is covering your morning coffee:
1700 N. Cavalier Ave. near Jefferson High School.
420 W. 33rd St., at Minnesota Avenue.
3305 S. Sycamore Ave., at East 41st Street.
5303 W. 57th St., at Marion Road.
7110 S. Dakota Hawk Ave., near 85th Street and Minnesota Avenue.
Get your free morning coffee in Sioux Falls while supplies last!
Don't forget! You can get the latest Sioux Falls news when you "adopt a pigeon" with Pigeon 605.
Birthday Freebies You Can Get at Sioux Falls Businesses
We've added even MORE birthday freebies from
Sioux Falls
businesses.
Everyone loves free stuff, especially on your birthday. Most of the freebies require you to sign up for their rewards program, e-mail list, or mobile app, so make sure you plan ahead. Some of the offers are good just on your birthday, while others are good for a week or longer.
Of course, this is just a small list. There are many more businesses that offer free stuff for your birthday right here in Sioux Falls. You just need to ask! Or, choose your favorite business, check out their website, and sign up for their e-mail club. All offers are subject to change at any time. Call ahead or check their website for more details.
*List updated 12/28/2022 - Individual businesses may change their policies at any time.
A Survival Guide For Your First Winter in South Dakota
Sioux Falls,
South Dakota
, and the rest of the Sioux Empire (AKA southeastern South Dakota) are welcoming thousands of new residents every year.
Many of you new folks will be experiencing your first eastern South Dakota winter. While it doesn't usually get as bad as our Dakota friends up north, I speak from experience when I say it can get a little rough.
So, to help ease you into winter in Sioux Falls and South Dakota here are some winter survival tips: