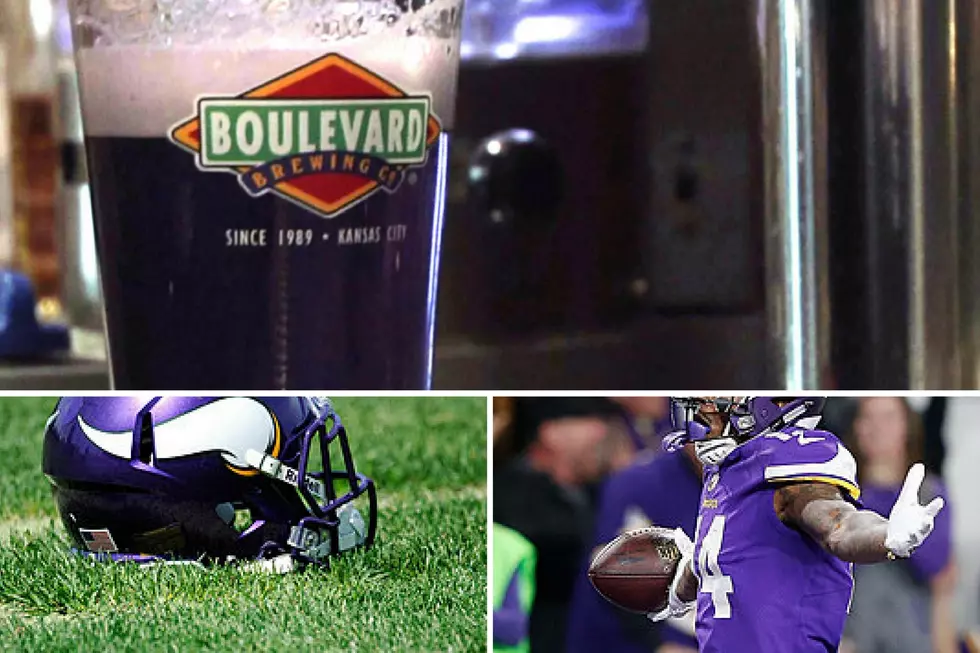 Viking Fans: 49th Street Hy-Vee Has Purple Grain Belt for This Sunday
KDLT (used with permission) Getty Images
Anxiety levels are running high throughout the Viking nation right now. Just one... more... win and it's back to the Super Bowl after 42 long years! The tortured Viking fan base is all too familiar with this long, dark, road. Dare I mention the infamous Bounty Bowl game of 2009 between the Vikings and the Saints, or the missed kick heard round the world back in 98, when the always reliable Gary Anderson blew it against the Falcons.
This time will be different, right? The Vikings appear to have a complete team, strong in all three phases of the game. Their luck seems to have finally changed thanks to the Minneapolis Miracle last Sunday, when they were able to extract their revenge against Sean Payton and those cocky Saints in the waning seconds of the game.
Most of my co-workers who are Minnesota Viking fans appear to be confident, some hopeful, a couple just downright scared. Okay, more like terrified!  Wherever you are at the moment on the Viking anxiety spectrum, your friends at the 49th Street, Sioux Falls Hy-Vee Store is here to help you celebrate, or at least help take the edge off.
KDLT News is reporting the gang at the 49th Street Hy-Vee Store has whipped up a special concoction for the NFC Championship Game.
According to KDLT, Hy-Vee has put purple dye into Grain Belt beer to help Viking fans celebrate what will hopefully be their triumphant return to the big game, and a run into the history books, for being the first team in the history of the game to play the Super Bowl in their home stadium.
Tracy Lambert who works in the wine and spirits section of the 49th Street Hy-Vee Store told KDLT News, "We've got quite a few people that are talking about it on Facebook sharing it with other friends and stuff everybody seems to be pretty excited."
Fans can order their special purple pride Grain Belt brew at the counter by the cup, or have the 49th Street Hy-Vee crew fill up one of their growlers for you.
Be advised, this special purple brew is only around for a limited time. Once it's gone, it's gone.
Hopefully a win this weekend will force Hy-Vee to whip up another run.
Good luck Viking fans! I truly hope this is your year. It's been fun vicariously living through you this season. You see, I am a Miami Dolphins fan, so like most years, my season was officially over after week 4.
SKOL my Viking friends! Oh yeah, sorry about Super Bowl VIII.
Source: KDLT TV
---
See Also: