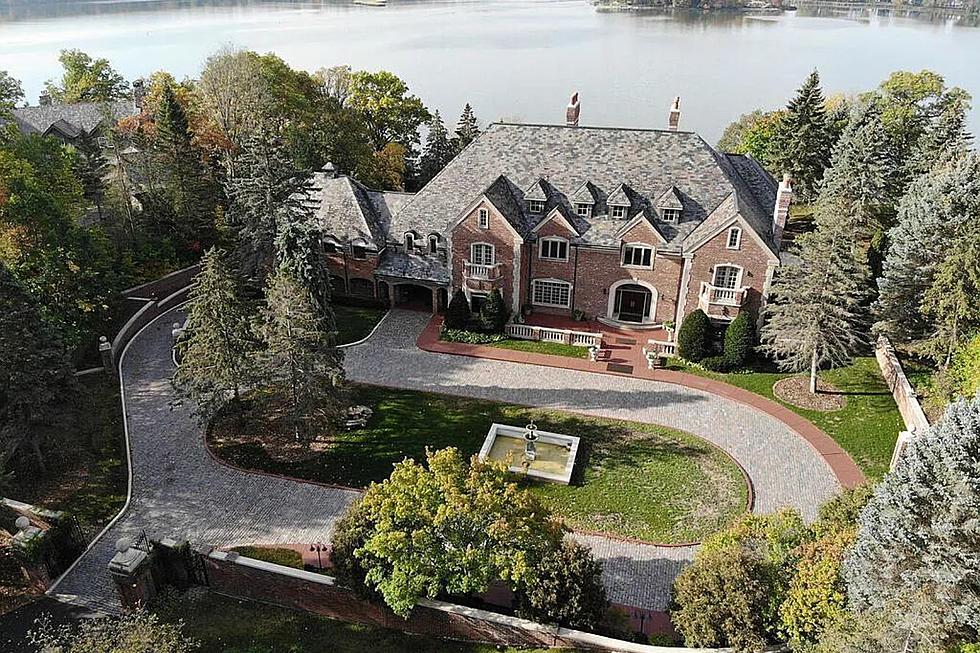 Unbelievable Minnesota Mansion with Library & Pool Could Be Yours
Zillow
If you ever wanted to be a princess or a king of a castle, this insane Minnesota home will make you feel like royalty. This home is literally too good to be true. Pretty soon this giant home could be yours. However, this life of luxury is truly an investment.
This Minnesota mansion is hidden in the town of Minnetrista, Minnesota. The house is located at 3465 County Road 44, which is about three and a half hours from Sioux Falls. According to the listing description from Rod Helm, Coldwell Banker Realty on the Zillow website, the home will be on the market soon. Zillow explains this estate is "beautifully sited on a 2.2 acres parcel boasting 192ft of sandy, SW facing lakeshore with panoramic views. The perfect backdrop to pamper yourself and your guests. This all-brick." This is one of the most unique Minnesota homes on the market. It also includes a personal library, an elegant staircase, and an inground pool.
This gorgeous Minnesotan castle does come with a heavy, HEAVY price tag. This home will be on the market for almost $6 million. Specifically...$5.89 million. As far as the monthly mortgage payment, that is around $38,000 a month.
$6 million is a crazy amount of money. Clearly, buying this house is out of reach for most people. Unless you win the lottery. Nonetheless, this home is too beautiful not to show off. Take a peek inside this dream Minnesota estate.
Minnesota Castle For Sale
Would you be willing to spend so much money on this home?