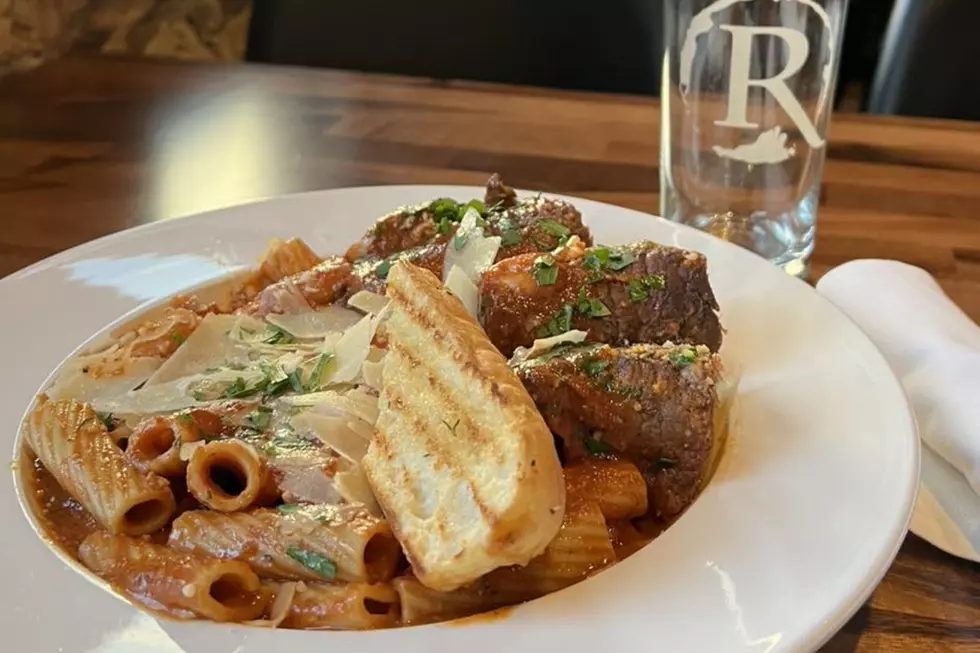 Top Restaurant Review Names 'Best South Dakota Italian Spot'
R Wine Bar & Kitchen (via Facebook)
There is no shortage of tasty, local restaurants throughout the Sioux Falls area. Restaurants in Sioux Falls are known for their top-notch customer service and an array of different tastes.
Recently, Italian restaurants in Sioux Falls are creating more than exquisite meals for their patrons. They are making national headlines as some of the best Italian restaurants in the state of South Dakota.
A new restaurant review from the national publication 5 Reasons to Visit just released the "Best Italian Restaurants in Every State." According to the review, these Italian restaurants "meet our (5 Reasons to Visit) strict criteria are handpicked by our (5 Reasons to Visit) editors and reviewed by our (5 Reasons to Visit) contributing writers." Even though South Dakota only has a handful of Italian restaurants in the state, they provide quality and exquisite meals for all Italian-food lovers.
So where is the best Italian restaurant in South Dakota? Based on reviews and critiques from 5 Reasons to Visit, the best South Dakota Italian restaurant is right here in downtown Sioux Falls.
If you guessed the R Wine Bar as the best Italian spot in South Dakota, you are correct!
Food critics from 5 Reasons to Visit indicate they have never seen more passionate owners than Riccardo and Marybeth Tarabelsi of R Wine Bar. They not only care about the food, but also the people who come to enjoy it. Here is the official review from 5 Reasons to Visit:
They believe that people don't care how much you know until they know how much you care. With a curated international wine list, local craft beer on tap, live music, private event rooms, a wine club, and everything from Antipasti to Secondi, Riccardo and Marybeth bring a piece of Italy to the Midwest.
One of my favorite places to go to enjoy delicious Italian cuisine with my friends and fiancé is definitely R Wine Bar. Each dish offers unique tastes that enables you to mentally picture yourself in Italy. It's some of the best food in the Sioux Empire.
To read about the other Best Italian Restaurants in Every State, click here. Congratulations to the Tarabelsi family on another glowing review!
Sioux Falls Top Ten Restaurants
Sioux Falls
has no shortage of amazing restaurants. There's a little something for everything here, but the question is, which are the best?
Well, according to
Trip Advisor
, these are the top ten eateries in the city of Sioux Falls. Is your favorite spot on the list? Take a look.
Tour the 2023 Downtown Sioux Falls Burger Battle
If you've never participated in the Downtown Burger Battle, this is how it works:
Review the participating restaurants and their burgers
Make sure you check their schedule and hours before you go
Go to one of the restaurants
Eat the burger
Use the DTSF Digital Passport to vote and rate the burger
Repeat
And you could win prizes
And you help one downtown restaurant win the Burger Battle and reign supreme for one whole year!
Voting criteria consist of patty, creativity, toppings, bun, and customer service.