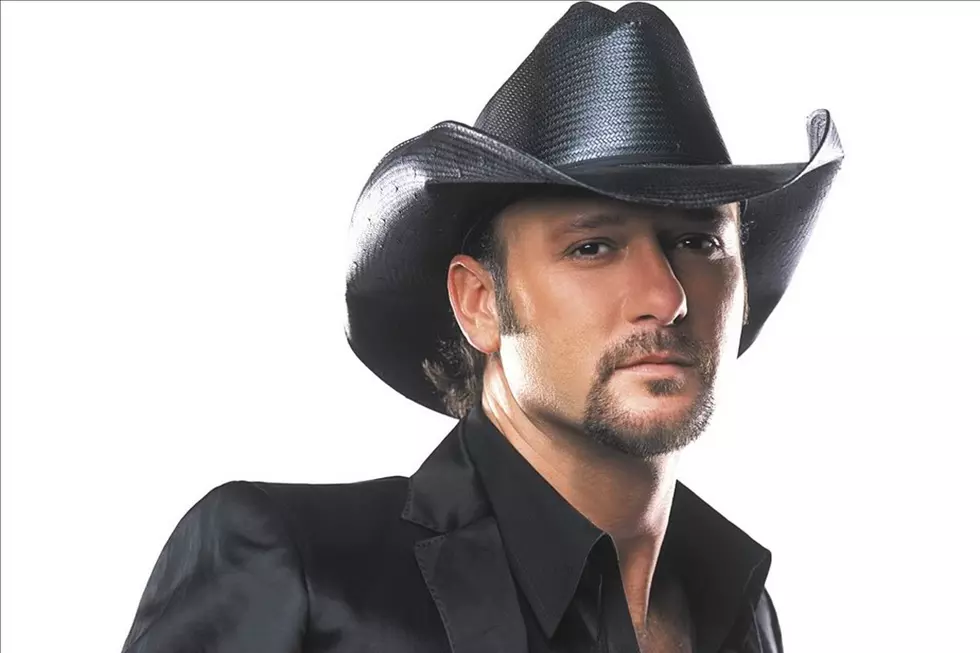 No. 4: Tim McGraw, 'Live Like You Were Dying' – Top Country Songs of the Century
Curb Records Nashville
"It's just the greatest message ever put on the radio in my opinion, and to the world frankly," one country artist said of Tim McGraw's "Live Like You Were Dying." The singer is a bit more humble about song No. 4 on this list of the Top Country Songs of the Century, but he recognizes the importance of the song.
If McGraw was to disagree with Chris Janson's comments on this song, it'd be because he believes "Live Like You Were Dying" isn't really his song. He says he's just the messenger for a song that belongs to anyone touched by the Craig Wiseman and Tim Nichols lyric. He knew it was a special song the moment he heard it, and while it dovetailed with events in his personal life at the time, it's not his father he's thinking of when he sings it each night. It's someone in the front row sobbing over the power of the message.
"Songs like that are universal," McGraw says. "And every night when you think that it might get old to you or you may not have the same emotion attached to it, you see that out in somebody's face."
To remain consistent we'll list the accolades: Single and Song of the Year at the CMA and ACM Awards, a Grammy, millions of singles sold and multiple weeks at No. 1. Those are footnotes, because you need nothing more than to hear McGraw's message to know why this song belongs. It's possible Janson overstates the power, but it's also possible he didn't.
About this list: Taste of Country's Top Country Songs of the Century were decided by a panel of country music experts and fans using sales and chart data, a song's social and musical impact and lyrical integrity. Select artists were also surveyed. You'll hear from several throughout the list.
Watch: Tim McGraw Discusses "Live Like You Were Dying"