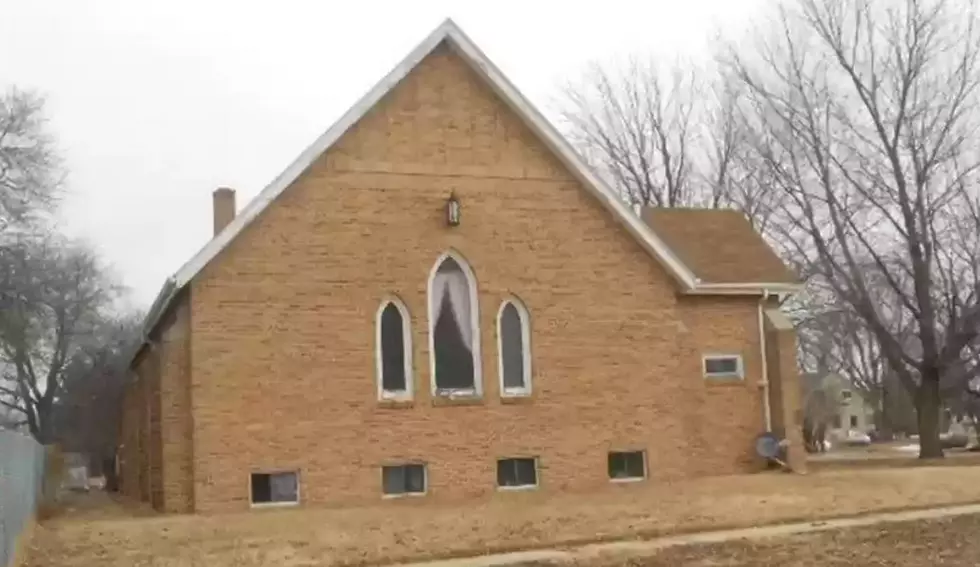 This Real Estate Listing In Minnesota Is "Heavenly"
River's Edge Realty/Realtor
If you are trying to get in touch with your spiritual side, perhaps you would want to buy this former church in Bigelow, MN, just a few miles south of Worthington.
As the pictures below will reveal, this decommissioned church is already in the process of being converted into a residential space. The listing says the church can be turned into a single-family 4,000 square-foot four-bedroom home or into a couple of two-bedroom duplexes.
If the church ever had stained glass windows, they are gone now. But there are a couple of old church lights that remain. The church was built in 1949 so that's a lot of time to remove some of the interior features that made look and feel like a place of worship.
While some of the rehab work has started, there is much left to do and the space is not move-in ready. The current owner will leave the materials on site as part of the $69,000 asking price.
Bigelow MN Church For Sale
10 Smallest Towns in South Dakota
South Dakota is loaded with small towns in every corner of the state. But where are the smallest towns in the
Mount Rushmore
state? According to the latest census data, here are the ten smallest towns in all of South Dakota.