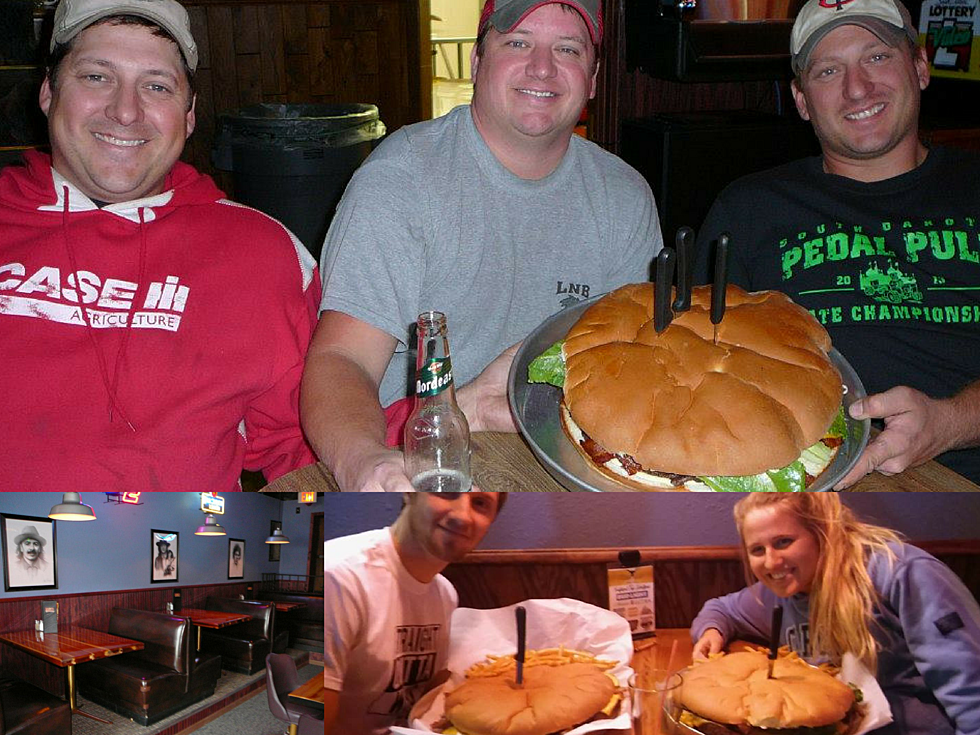 There Really Is a 7-Pound Burger in South Dakota
Clifford's_Facebook
Not all burgers are created equal. Some are larger than others. As I've always said, if you can eat a burger bigger than your face, you deserve a free t-shirt - and an Alka Seltzer.
Welcome to Clifford's Steak House in Watertown, my next dinner stop on the way to the glamour and glitz of Minot. If you're willing to take on the challenge, they've got a 7-pound burger waiting for you.

Located at 101 N. Broadway in Watertown, this steakhouse and lounge receive many accolades on social media as one of the best in the state.
If you would like to accept the challenge or to find out when they take place, call the crew at Clifford's Steak House at  605-753-5540.
In the meantime, feel free to draw some inspiration from our hero of gigantic feats - John Candy in the classic film The Great Outdoors attempting the 'Ol 96-er. Enjoy.
---