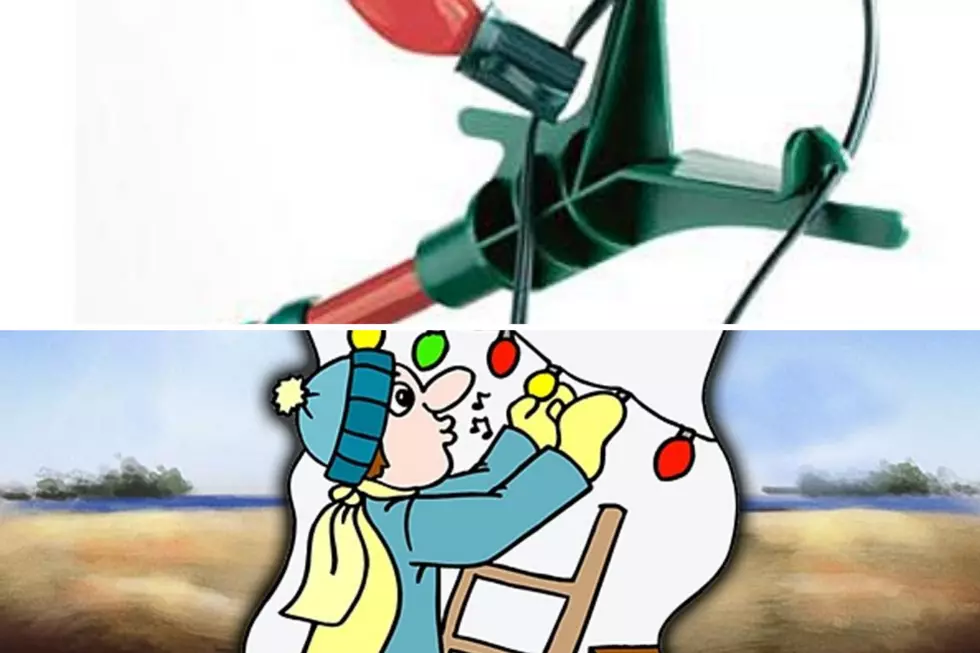 The Light-Hanging Stick That Saved Christmas
Amazon/Canva
Christmas is my favorite time of the year. The egg nog, kids' church programs, presents, food, and family. However, decorating the home for the holiday is an entirely different ballgame altogether.
Our neighbors' houses are beautifully decorated with bright lights strung up along the eaves with care. Me? Well, last year I threw 15 feet of LED's on a bush and called it festive. We even sang 'Silent Night' around it. I happen to love the Christmas bush.
Honestly, I have a fear of heights. Always have. So, when my wife was putting the pressure on me to decorate the house this year, I had visions of clinging to a ladder and the whole thing falling backward into the evergreen tree just like Clark Griswold in 'Christmas Vacation'.
There was just no way I was going to lean over my roof with a stapler and 33 feet of "death on a rope" lights. Then, I happened to remember someone telling me about this magical stick that will extend to the rooftops to hang Christmas lights without your feet leaving the ground.
No way. Too good to be true? What kind of miraculous invention is this...and will it work? We set out on a mission to find this little treasure. We hit yuletide pay-dirt at Lewis Drug.
It was called St. Nick's Choice, 11ft. No ladder Hanging Kit. Holy tinsel, it's endorsed by Santa himself? The jolly fat man in red would never steer me wrong...and he didn't.
The pole worked beautifully. It has clips that can be used for gutters and shingles. Simply screw them onto the end of the pole and they clip easily on the eave of your house. I did, however, have to use our 6-foot ladder to reach the peaks but I only used the third rung of the ladder. And, I didn't pee myself, so that was good.
We strung about 150 feet of LED Christmas lights in about 2 hours. Overall, it is a great product. The kit usually sells for around $20. Joy!
This year, along with my Christmas bush, the house will be illuminated, too. Here's to a great time-saving invention. Now if only they could invent something to get rid of unwanted holiday house guests...like a 'Rent-a-Badger'.
LOOK: See what Christmas was like the year you were born
CHECK THEM OUT: 100 years of Christmas toys, gifts and fads