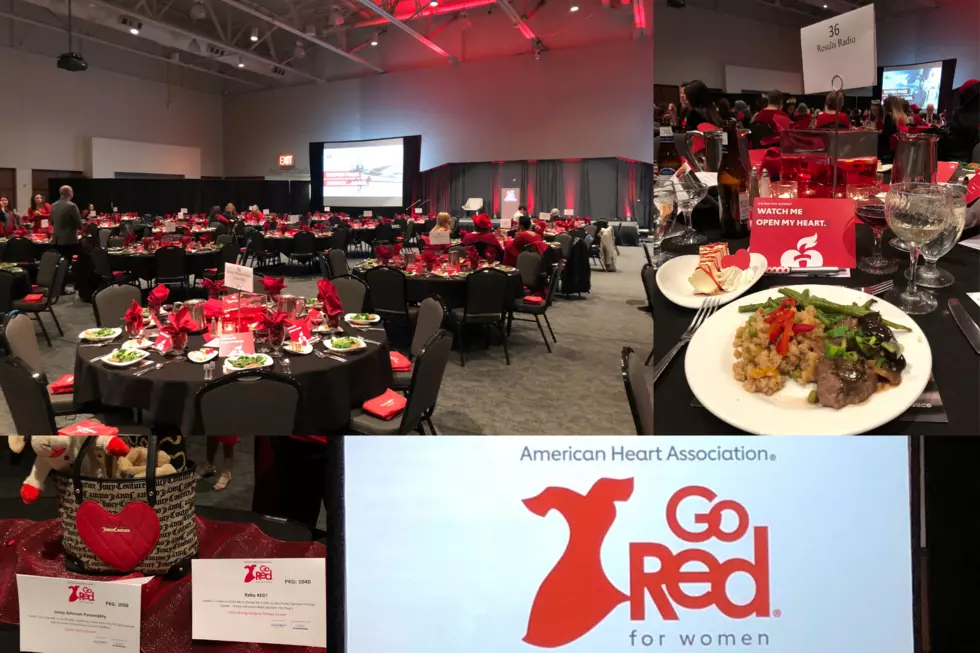 The 2020 Sioux Falls "Go Red For Women" Event
Credit: Christine Manika (TSM)
The 16th Annual 
"Go Red For Women"
 Night at the Sioux Falls Convention Center was full of laughter, excitement, and most importantly, full of heart.
This was my second year attending this very special silent auction event.  The women in the room once again amazed me with their stories of hope to combat heart disease. Everyone felt a connection to a story in one way or another.  Here's a scary fact about heart disease for anyone who isn't aware: 1 in 3 women die due to heart disease.  It is still the #1 killer for women.  These startling statistics are part of the reason why the American Heart Association initiated the "Go Red For Women" campaign.
A huge part of the event was about motivating women to live healthier, happier heart-healthy lives. South Dakota native, Holly Hoffman was the key note speaker who "got the party started" for these ladies.  You might recognize her from the CBS hit show "Survivor: Nicaragua."  Holly really uplifted the room with her "Feelin' Fine" message.  It was definitely one of the most meaningful speeches I have heard in a long time!
Holly talked about the word "fine."  Here's a tip guys...When women say they're "fine," that's not true. Holly encouraged women to make the word "fine" into something fun, otherwise known as "Feelin' Fine."  Women are powerful, and it all starts with putting yourself and your heart health first.  I almost did an extra workout after this speech because I was feeling so good!  Holly can be my coach anytime!
If you missed the "Go Red For Women" event, click here to find out how you can donate to this extremely worthwhile cause.  I am already counting down the days until next year's event!
Enter your number to get our free mobile app