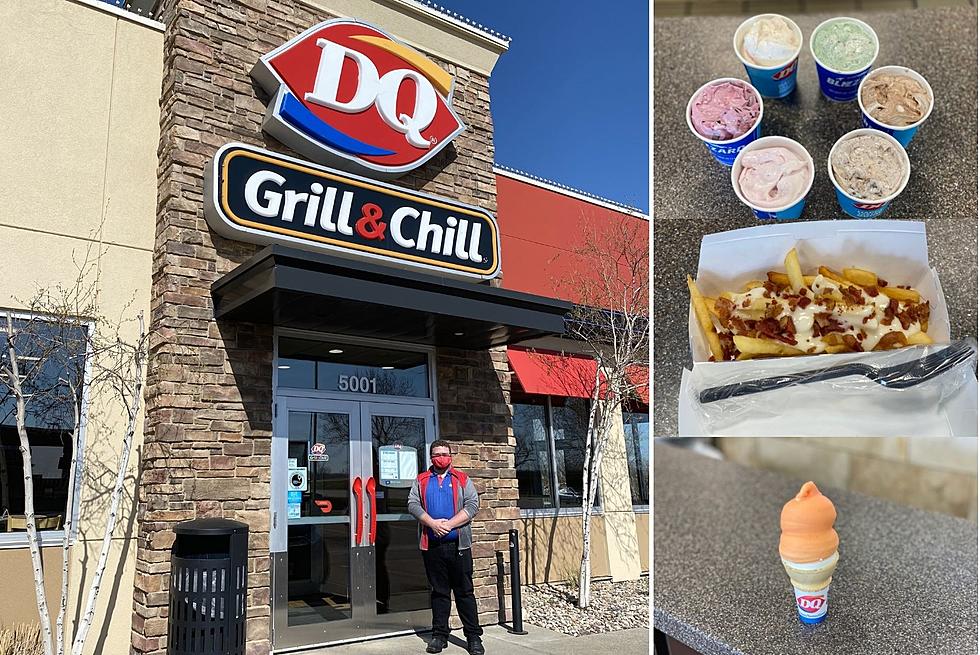 85 Cent Blizzards at South Dakota, Iowa & Minnesota Dairy Queens
Sioux Falls Dairy Queen-Ben Davis
Nothing screams summertime weather like ice cream. It's the perfect treat to chill out and beat the heat. Dairy Queens in South Dakota, Iowa, and Minnesota are celebrating the return of summer early.
In honor of the famous Blizzard treat from Dairy Queen, locations across the country are going to sell them for 85 cents this April. This sweet deal is only for a limited time, so it's time to get your Blizzards while they're hot! No pun intended.
Multiple news outlets including our partners at Dakota News Now are reporting Blizzard treats from Dairy Queen will be sold for 85 cents beginning on Monday, April 10th through Sunday. April 23rd. This tasty ice cream dessert first debuted in 1985. That's why these frozen treats are being sold for just 85 cents.
Before you rush to the Dairy Queen lines in South Dakota, Iowa, and Minnesota on April 10th, there is a slight catch. 85-cent Blizzards from Dairy Queen will only be available if customers order through the DQ mobile app. I don't know about you, but downloading the DQ mobile app and getting 85-cent Blizzards sounds like a great deal to me!
So which Blizzard from Dairy Queen are you going to purchase first? Officials from Dairy Queen say some fan favorites and new Blizzards will be on its menu. The S'mores Blizzard is one frozen treat returning to the menu. What are the two new flavors? Peanut Butter Puppy Chow and Oreo Brookie blizzards. YUM!
Blizzards from Dairy Queen always scare the winter blues away. Can't wait to indulge in these delicious goodies for 85 cents this April!
Here are the best ice cream shops and stands in Sioux Falls (in no particular order).
I scream, you scream, we all scream for: ICE CREAM! When the snow in Sioux Falls starts to melt, folks start thinking about enjoying something frozen instead of getting stuck in something frozen.
Yes, Sioux Falls does actually get hot. So we dug into the research to find the best places in
Sioux Falls
to get some good, quality, amazing, ice creamy treats.
10 Wild South Dakota Snowstorms
Even though snow is blanketing the Sioux Empire, some snowstorms still do not compare to these ten dreadful snowstorms that hit
South Dakota
.
Only In Your State
highlighted ten snowstorms in South Dakota as a reminder for people to always be aware of the road during the winter. South Dakotans are well aware of the fact that the state's winters can be harsh which is why it is always a good idea to plan ahead and prepare for the worst.
Do you remember any major snowstorms that hit South Dakota?