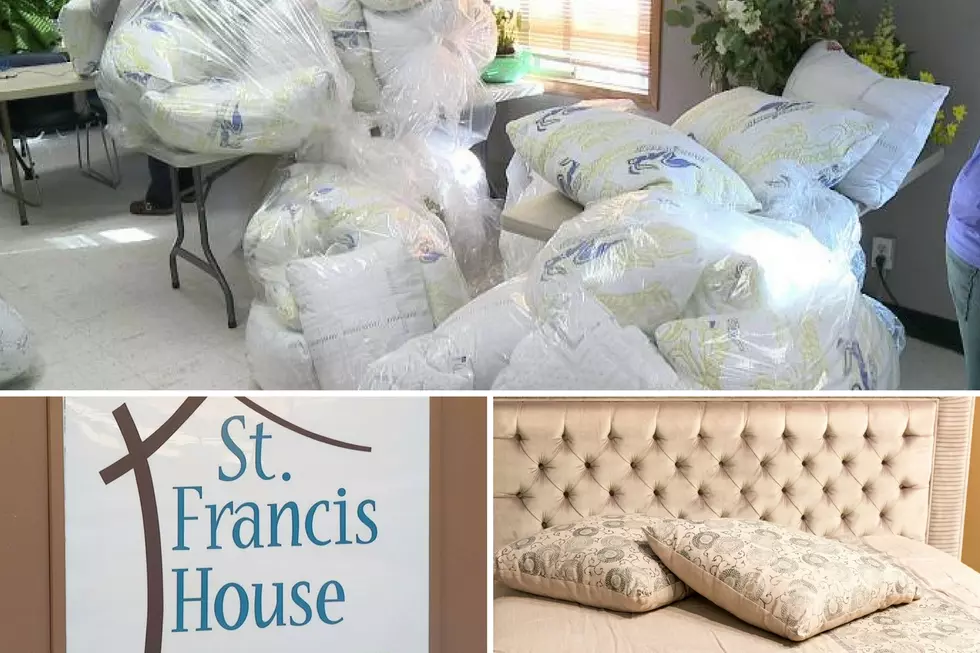 St. Francis House Receives New Pillows Courtesy of Beds By Design
KSFY TV/St. Francis House/Clipart
A local mattress company in Sioux Falls is doing their part to ensure those staying at the St. Francis House get a better nights sleep.
KSFY TV is reporting that on Wednesday, (January 31) Beds By Design launched a campaign called "OperationOmni." The campaign is designed to donate one of the company's Omni pillows to the charity for every Omni pillow purchased.
The Omni pillow is a locally made pillow sold by Beds By Design. According to KSFY TV the Omni pillow helps the user sleep cooler and aligns the head and neck in a zero gravity position.
Beds By Design owner Chad Yde told KSFY TV, "We know that a great night's sleep isn't a luxury; it's a necessity. Especially for any person who is suffering or enduring challenges."
Beds By Design plans on helping additional Sioux Empire charities in the future, with a goal of donating one million pillows in Sioux Falls.
Source: KSFY TV
---
See Also: