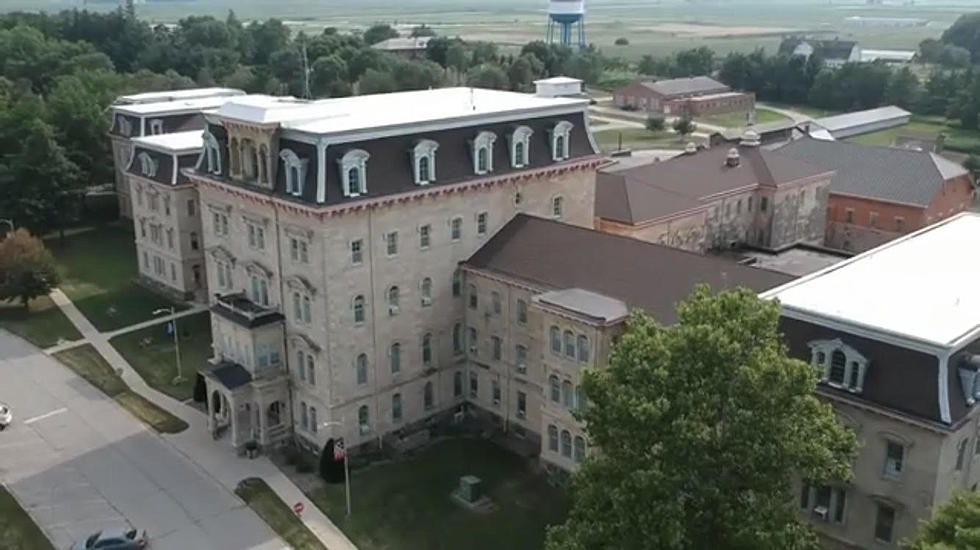 Spirits may Guide You Through this Functioning Mental Health Institute in Iowa
Alpha Giudice YouTube Channel
Abandoned mental health institutions are known as a breeding grounds for paranormal activity. Considering how the clinically insane were treated long before our understanding of mental conditions became what it is today, it's not surprising people view such places as creepy.
Emphasis on the word abandoned -- a significant amount of these buildings have been shut down for that very reason. The disgusting treatment of other human beings in these places makes it difficult to stand the thought of staying there, and the operations simply didn't last long into modern day.
That isn't the case with Independence Mental Health Institute (MHI), which resides less than half an hour away from Waterloo.
Built in May of 1873, the hospital was constructed due to the fact that the lone mental health facility in Iowa, located in Mt. Pleasant, had become overcrowded. The original name for the establishment was "Hospital for the Insane," or "Insane Asylum."
Per traveliowa.com, "While most of the building is still in use, an old wing was turned into a "Days of Yore" museum that features a disturbing look back through time at how society treated people suffering from mental illness. You can tour the older wings and the hospital's graveyard by appointment. Visitors have reported hearing whispers, feeling cold drafts, having the feeling that they are being watched and even hearing disembodied screams."
And according to mysteriousheartland.com, "Apparitions of former staff and patients are also seen in the buildings and on the grounds around the hospital." The site also ranks  Independence MHI as the sixth most haunted insane asylum in the Midwest.
If you'd like to take a gander at the facilities yourself, tours of the hospital can be scheduled and are available throughout the year to schools, groups and organizations.
Iowa Ghost Legends & Spots
Here are the photos of some of the "best" haunted locations in Iowa.
Ghost In Our Iowa Basement?
As a radio station, we have a lot of people here who have seen some scary stuff. Do you see any ghosts in these photos? I can't, but I also don't know what to look for.
This Isn't The First Face Caught On Camera Here!
In September of 2020 the band "Pit Lord" came to the building to shoot a music video. They shot it in the basement and for a split second in the recording, you can make out a face of what looks to be a woman. You can see that video
here.
With a history of ghosts, it's safe to say the basement of our building is CREEPY!