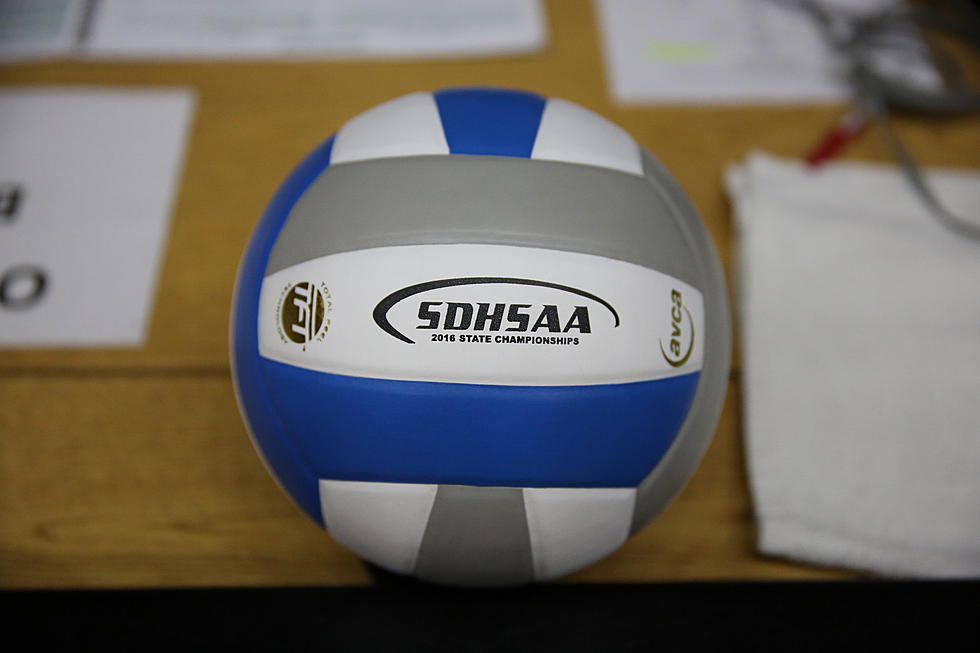 South Dakota Prep Media Volleyball Poll for September 10, 2019
South Dakota Public Broadcasting
The latest South Dakota Prep Media Volleyball Poll features two teams in Class AA tied for first.
Watertown and O'Gorman received an equal number of first-place votes in this week's rankings. Both teams also had 76 total votes to tie for the top spot. Watertown suffered a loss to third-ranked Washington this past week. O'Gorman picked up a win over Lincoln.
Class A saw a few changes in the rankings this week. Sioux Falls Christian continues to be the favorite in the class. Parker has jumped up to third, while Dakota Valley has entered the rankings for the first time. McCook Central/Montrose has dropped to fifth this week.
As it has been over the last couple of seasons, Class B is led by Northwestern and Warner. Faulkton Area and Chester Area switched spots in this week's poll.
Here is the South Dakota Media volleyball poll for the week of Sept. 9, 2019. Teams are listed with first-place votes in parenthesis, record, total points, and previous ranking.
T1 - Watertown (8) 7-1 76 1
T1 - O'Gorman (8) 5-1 76 2
S.F. Washington (3) 5-2 63 3
Aberdeen Central 4-0 33 5
Brandon Valley 5-2 21 4
Receiving Votes: Huron (5-2)10, S.F. Roosevelt (5-3) 4, R.C. Stevens (1-1) 2
S.F. Christian (19) 5-1 95 1
Miller 2-0 74 2
Parker 4-0 53 5
Dakota Valley 3-0 30 RV
McCook Central-Montrose 5-2 23 3
Receiving Votes: Elk Point-Jefferson (2-1) 5, Hill City (6-0) 2, Beresford (3-0) 1, Madison (2-0) 1
Northwestern (18) 8-0 94 1
Warner (1) 2-0 73 2
Faulkton Area 3-0 47 4
Chester Area 2-1 37 3
Faith 3-0 26 5
Receiving Votes: Burke (3-0) 7, Kadoka Area (2-0) 1