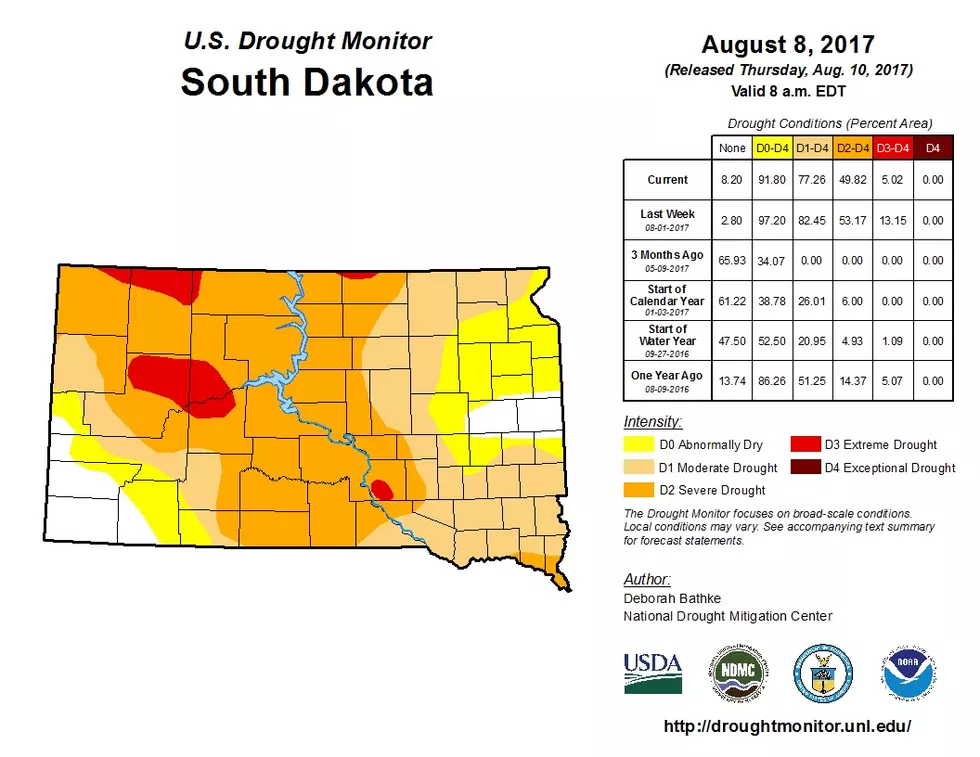 South Dakota Drought Somewhat Diminished
USDA
As the calendar turns to August, drought conditions have improved across South Dakota according to the latest USDA drought monitor.
Most of the improvement came in central South Dakota from the August 8 survey. Areas along the Missouri River from Pierre to Mobridge were upgraded from the Extreme Drought (D3) category to Severe Drought (D2).
Southwestern parts of the state from the southern Black Hills down to Edgemont are completely out of drought conditions. Also included in that swath is the South Dakota/Wyoming border area up toward Spearfish that has caught some good rain over the past week.
Moderate improvement was also indicated from near Redfield to Watertown in the northeast from the Moderate Drought (D1) to Abnormally Dry Category (D0). Portions of Day and Roberts Counties can also claim relief.
However, areas in the southeast from Yankton to Elk Point got upgraded from D1 to D2 over the last seven days. That dryness crosses over into Iowa toward north of Sioux City toward Storm Lake and Pocahontas.
---