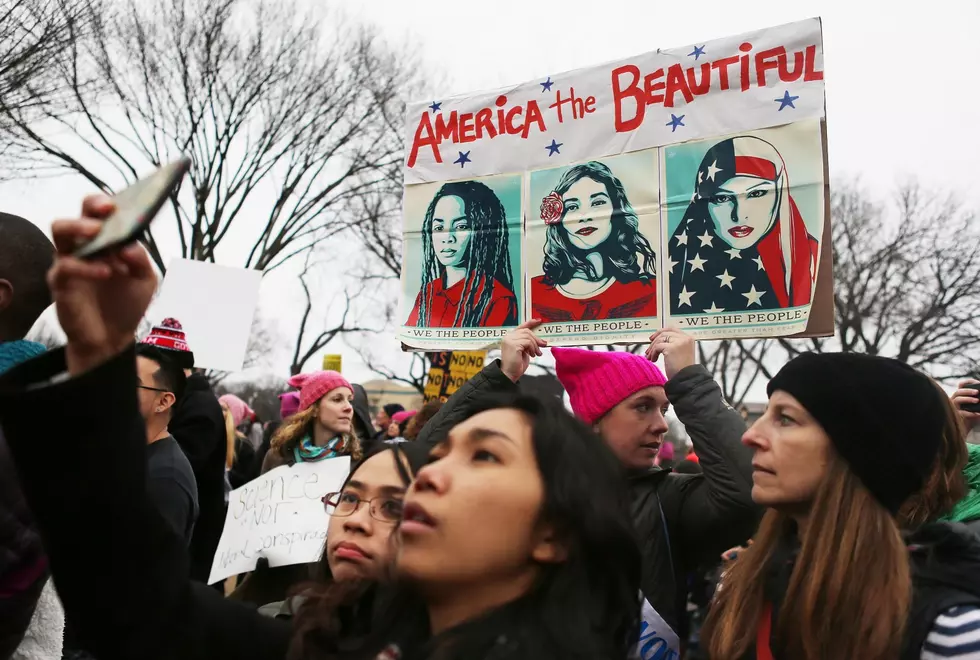 Sioux Falls to Celebrate Anniversary of Women's March
Getty Images
Over 3,300 people took to the streets of Sioux Falls in January of 2017 for the inaugural Women's March. This year, organizers are planning an anniversary march in Sioux Falls to bring attention to the "2018 Women's March agenda: #PowerToThe Polls."
The South Dakota event coincides with a others around the country and a large gathering in Las Vegas. On Facebook organizers of the event describe the march as a day to "...celebrate our year of accomplishments, and look forward to electing new leaders in 2018." There will also be a voter registration drive.
The Sioux Falls Woman's March is Saturday, January 20 in downtown Sioux Falls starting at 10:00 AM. The march will start at Carnegie Town Hall and end at the Minnehaha County Building.

The downtown EmBe gym (300 W 11th St) has been designated as the gathering place for the morning. From 8:00 AM until the start of the march at 10:00 AM citizens are invited to get together and learn more about the sponsoring organizations. Coffee and poster making supplies will be provided. There will also be the opportunity to register to vote.
"From the Women's March to the Women's Convention, we've seen how powerful we are when we gather together, share space and lift each other up. While the official Women's March anniversary event will take place in Nevada, Women's March Chapters are organizing exciting state-specific anniversary events throughout the anniversary weekend, from marches to legislative actions to community events to voter registration drives," organizer Jean Behr said.
---